Walk on the Wild Side! 9 Tips for Visiting Your Local Zoo or Aquarium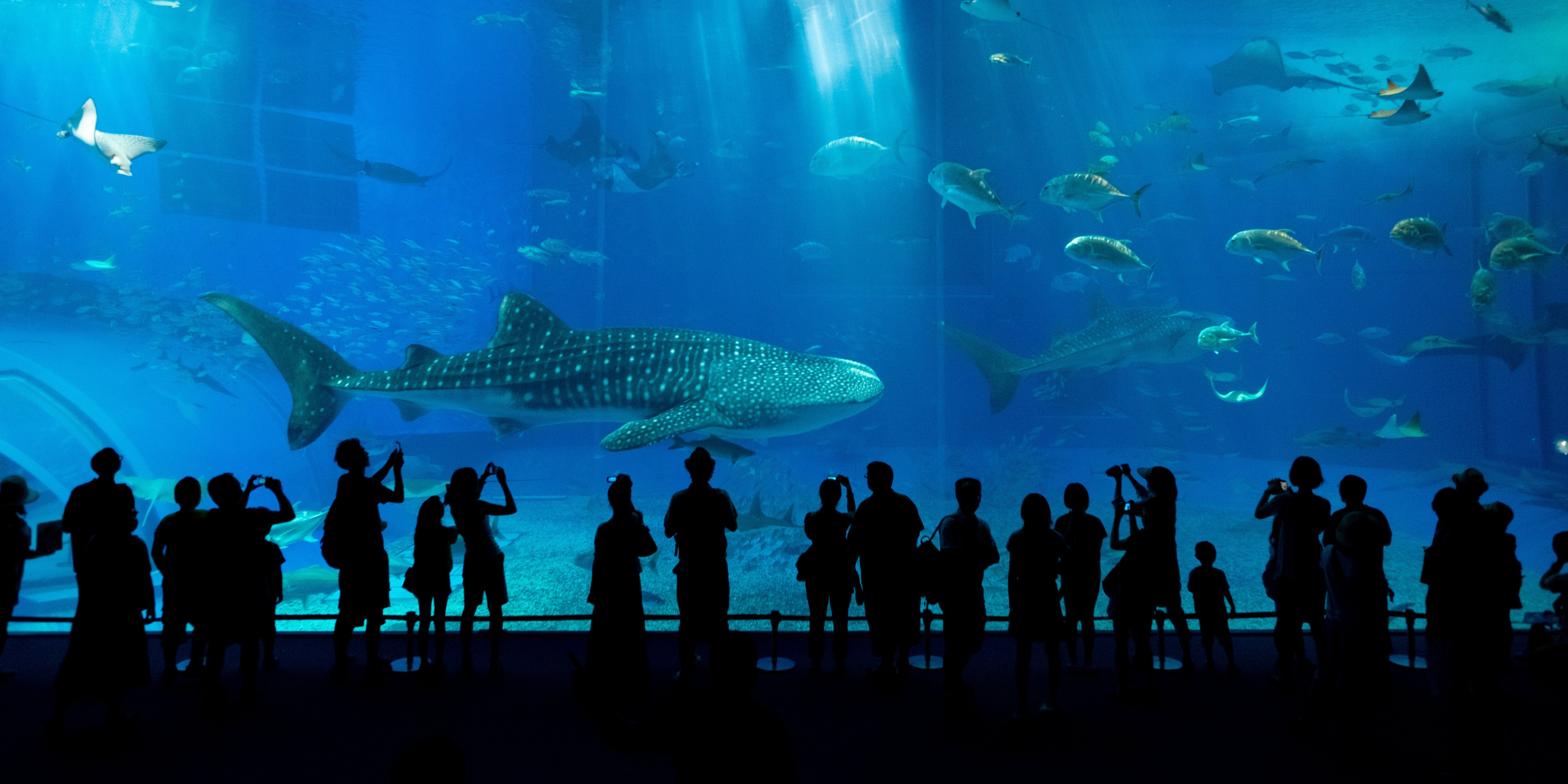 Visits to zoos and aquariums are wonderful ways to connect with fascinating creatures of many kinds. Kids of all ages enjoy visiting animal attractions. Ready to plan a trip with your family? Before you go, check out our tips below to help make the most of your visit.

Wear something comfortable
This may seem obvious, but make sure everyone is dressed appropriately! Comfortable shoes are a must since you'll be walking around a lot! You'll need to wear appropriate clothes, too. If a lot of attractions at your local zoo or aquarium are outside, dress for the weather. And no matter the temperature, put on sunscreen and reapply as needed.
Pack snacks
Attractions are likely to have food and beverage options for you to choose from, but you might not be near an eatery or food cart when hunger turns to hanger. If the venue allows, we recommend packing snacks, or even an entire meal, to help control cravings and save you a bit of cash. And don't forget your water bottles!
Check stroller policies
f your little ones still rely on strollers to get around, check stroller policies before your visit. Some aquariums and zoos may have areas with narrow passages that are difficult with larger strollers. If possible, consider using a baby backpack or sling, or a small umbrella stroller to help you get around more easily.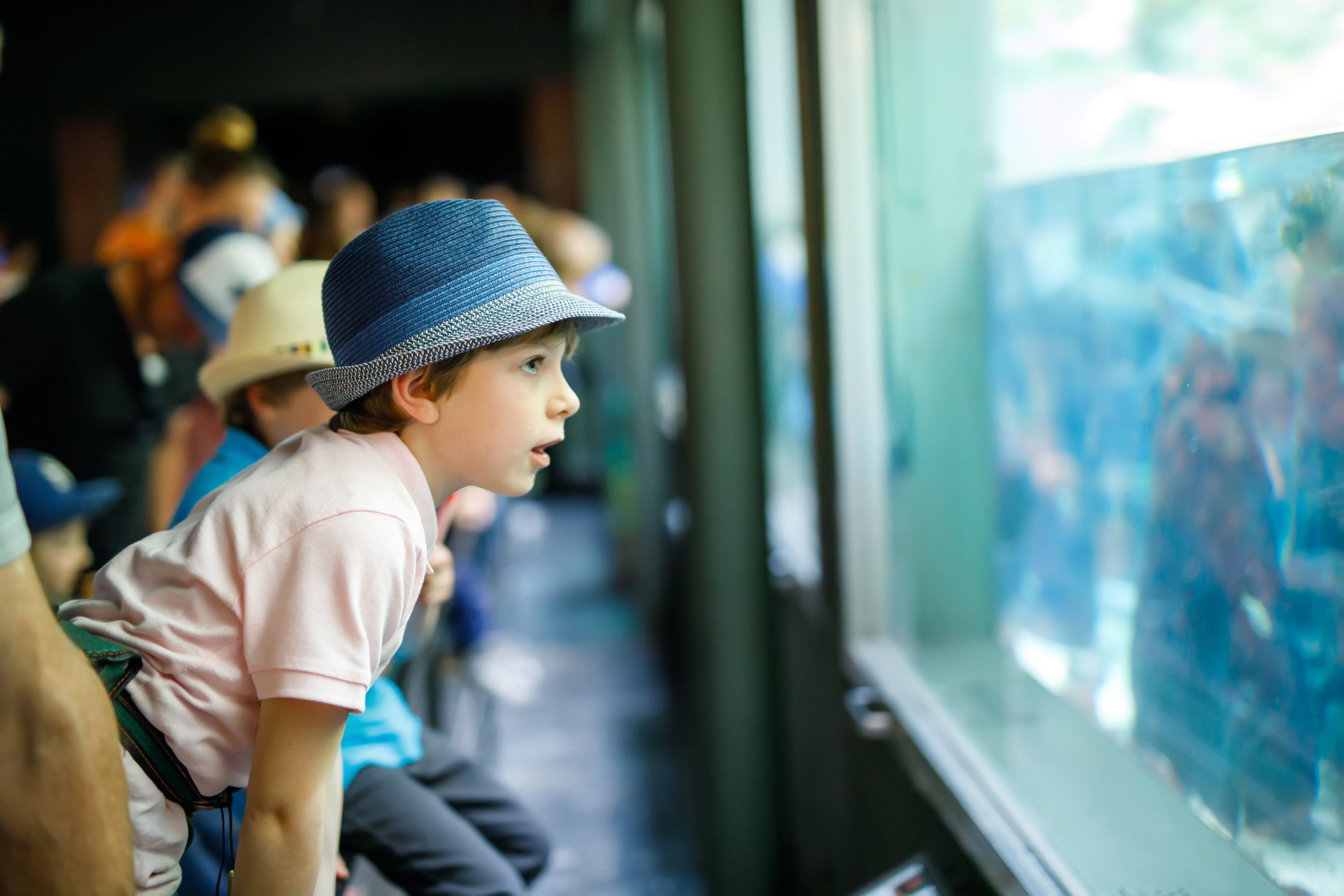 Make a plan
Zoos and aquariums have so much to see — sometimes more than you can fit into a single day! Check out what your local attractions offer and make a game plan before you go. And don't forget the live events schedule, which may include demonstrations that only happen on certain days or times. Your zoo may have a petting area or your aquarium may have a touch tank. These can be especially great learning opportunities for your kids, so encourage them to explore their curiosities!

Get ready to learn
The staff members at your local aquarium or zoo are experts not only in caring for the animals you'll encounter, but also in helping you learn and stay engaged. Don't be afraid to ask questions! In addition, many exhibits are also filled with printed information that you can read aloud to your kids or together, or interactive displays with educational lessons.

Prepare for the gift shop

At some point before you and your family leave your local zoo or aquarium, you're certain to pass at least one gift shop. Your children are no doubt going to fall in love with some of the cute critters they've seen throughout the day and want to take home a memento of their encounter home. If you think your kids will be enticed by souvenirs, be prepared ahead of time. For older kids, you can even share a budget to temper expectations.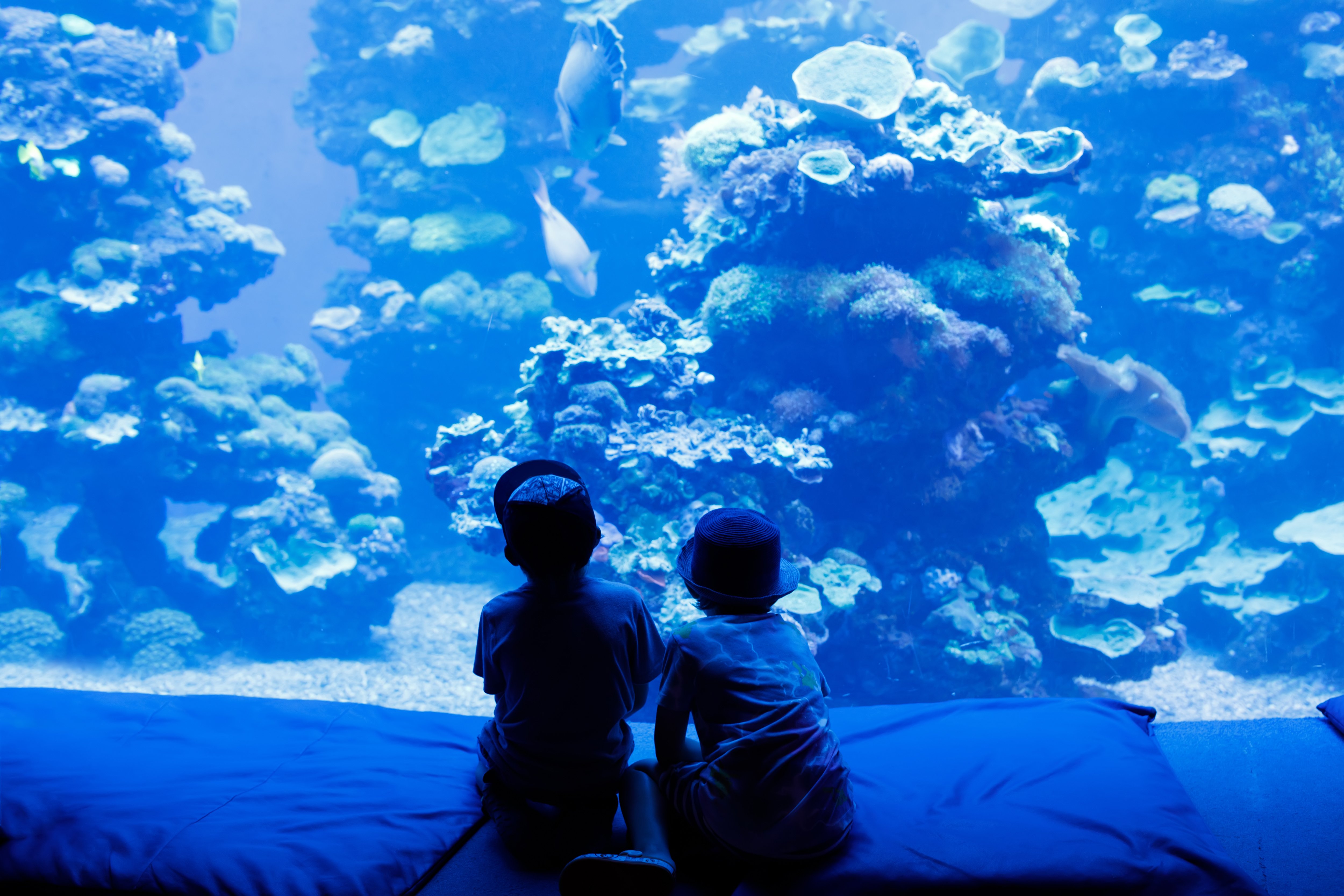 Take photos
Some of the best things you can get from your visit to an aquarium or zoo are memories. Be sure to capture them with photos! Many attractions even have photo experiences that allow you to purchase prints and digital images so that you can capture the magic of your visit forever. Be sure to keep your eyes peeled for photo opportunities throughout your visit, especially if they have professional photographers onsite who can help provide exclusive photo experiences.

Consider membership
If the attraction you're visiting is nearby or in a place you visit frequently, you may want to consider purchasing a membership for your family, rather than just tickets for a single day. Often, making just two visits to an attraction in a year is more expensive than an annual membership. Before buying tickets, be sure to consider any potential savings from buying a membership.


Continue your experience
The learning and engagement your family experiences at a local aquarium or zoo doesn't have to end with your visit. After your trip, take time to review everyone's favorite animals or the most interesting or surprising facts they learned throughout the day. Deepen enrichment by searching for more information about topics that interest your family.
We hope these tips and tricks help you have the MOST fun when you check out zoos and aquariums with your kiddos! Be sure to subscribe to find ways to create magic and celebrate with your family all year long.