5 Unexpected Places You Can See Santa This Year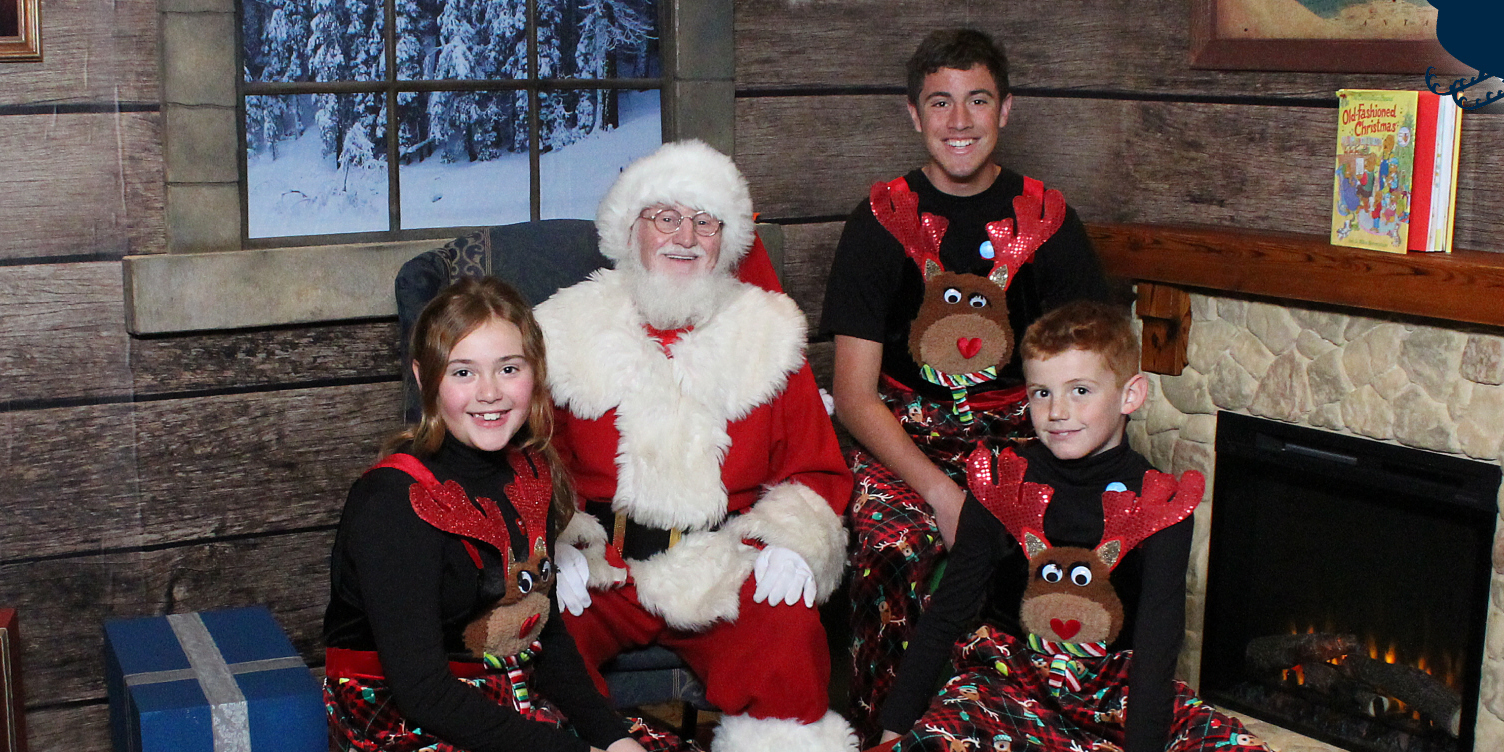 Annual visits with Santa are a time-honored tradition that add extra magic to the holidays. Many of us have fond memories of going shopping with family during the Christmas season and seeing Santa at the mall. But thanks to Santa Magic, you can visit the man in the Big Red Suit in more places than ever this year! Here are 5 unexpected places where you can see Santa and capture the magic with photos.
Zoo Knoxville is one of the premiere zoological experiences in the southeast. Committed to sharing 'wildly fun' experiences that educate and inspire, the Zoo feature acres of creative habitats for animal lovers of all ages to explore.
At Zoo Knoxville this season your family can also experience Zoo Lights, Knoxville's wildest holiday light tradition! There's merriment for all ages and abilities including dazzling glowing lanterns, holiday refreshments, a flying sleigh zipline, scavenger hunt, private igloos, and of course – photos with Santa!

South Carolina Aquarium (Charleston, SC)
South Carolina Aquarium has so much to offer your family, from over 5,000 animals to award-winning education team, from the Sea Turtle Care Center™ to its conservation programs protecting local species. You'll be struck with awe and inspiration as you journey through all of the exhibits, representing the mountains to the sea of South Carolina.

'Tis the season to make lifelong memories, and the Aquarium is your destination for festive fun! Visit with family and friends to experience the magic of the holidays with visits from Santa, pop-up animal programming, evenings featuring our holiday light spectacular, Aquarium Aglow, and much more.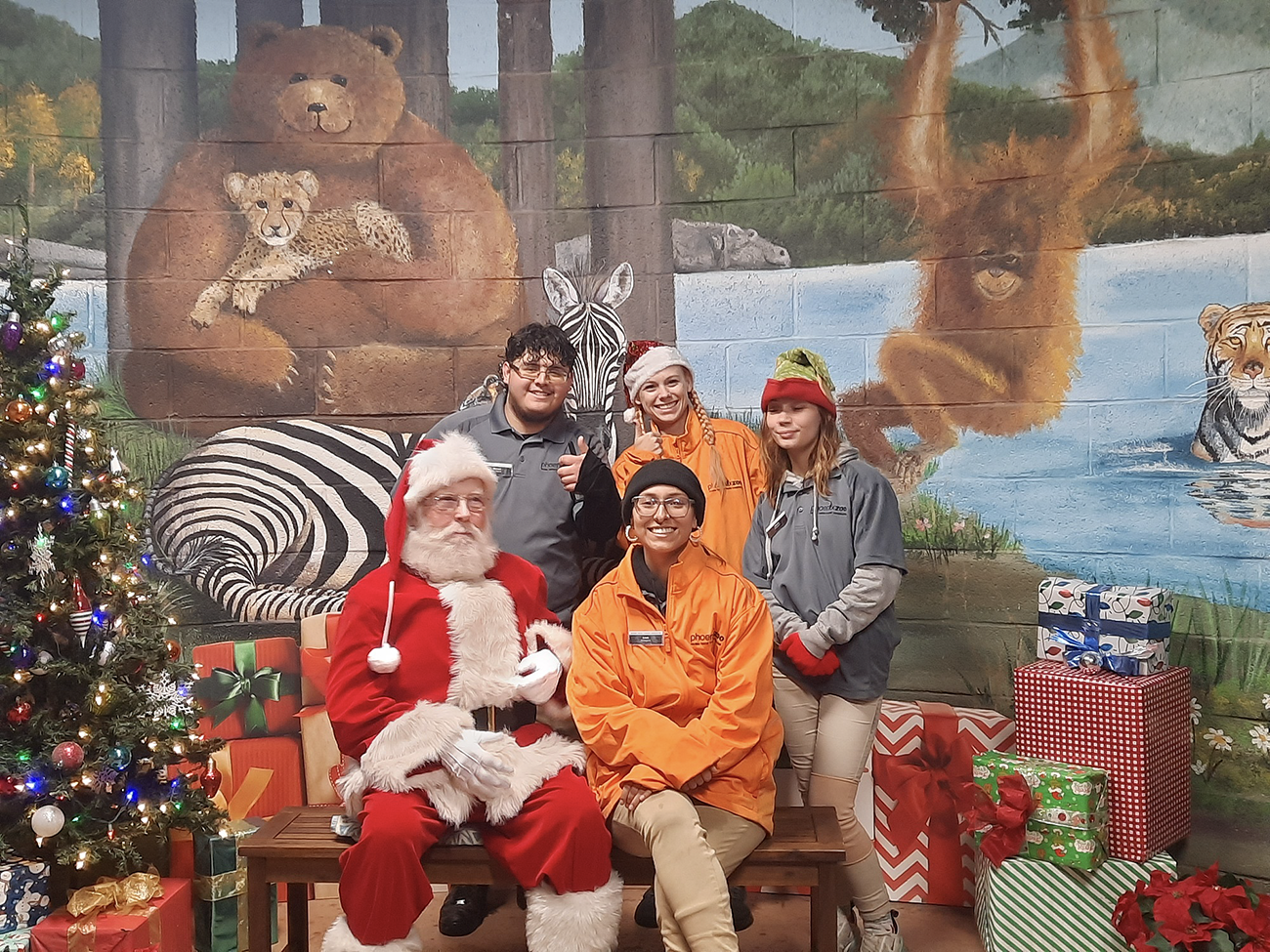 Phoenix Zoo (Phoenix, AZ)
The Phoenix Zoo/Arizona Center for Nature Conservation is one of the largest non-profit zoos in the U.S., caring for over 3,000 animals, with nearly 400 species represented, including many threatened/endangered species. Make time for camel rides – one of the most popular things to do at the Phoenix Zoo – during your visit!
This December, you'll find adventure EVERYWHERE at the Valley's favorite holiday tradition, ZooLights! This season promises to be bigger and brighter than ever before, with all new animal lanterns and light displays, an enhanced Santa experience and a brand-new music and light show that will take you around the world!

Reagan Library and Museum (Simi Valley, CA)
The Reagan Library and Museum promotes Ronald Reagan's and Nancy Reagan's legacy in exhibits, speaker series and educational programs. There, you'll find over 55 million pages of Gubernatorial, Presidential and personal papers and over 60,000 gifts and artifacts chronicling the lives of Ronald and Nancy Reagan. It now also serves as the final resting place of America's 40th President and his first lady.

This holiday season, the Reagan Library has a never-before-seen 5,000-foot Christmas exhibit. And on select dates, you can see Santa, too!
San Antonio Zoo® (San Antonio, TX)

San Antonio Zoo® is a 50+ acre zoo home to over 750 species, some of which are endangered or extinct in the wild, and an annual attendance of more than 1 million. You'll especially love visiting San Antonio Zoo® if you're a bird lover! The zoo's bird collection is now one of the world's largest and features the Hixon Bird House, a simulated tropical rain forest and free-flying birds.

We're not sure if you'll see flying reindeer at San Antonio Zoo, but you can see Santa!