7 Ways to Make Your Baby's First Christmas Merry and Bright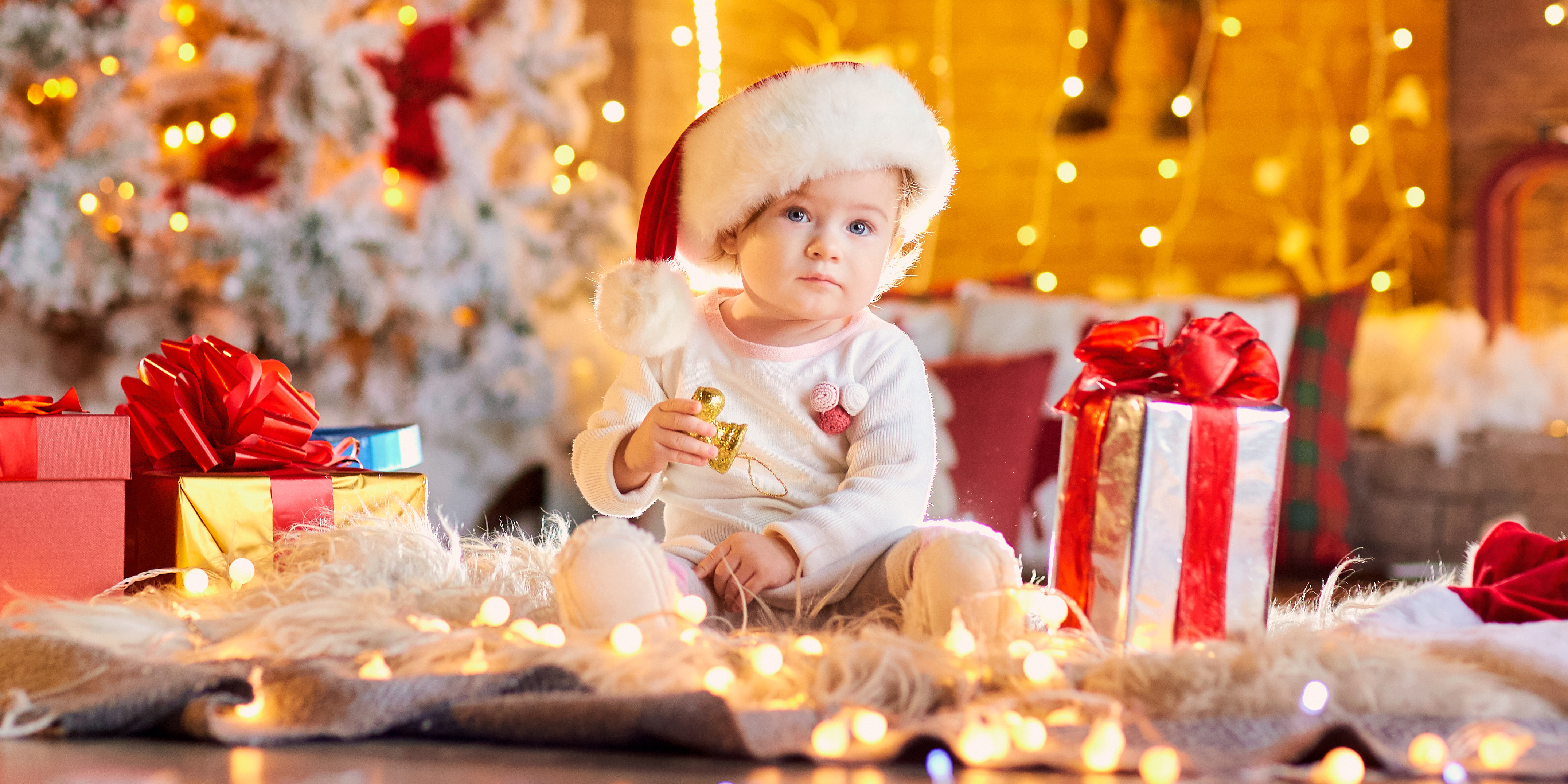 Christmas is a special time of year because we come together with friends and family. But the holidays are even more special when you've got a new addition to the family! Here are our favorite ways to make your baby's first Christmas merry and bright.
Create baby's first stocking.
Many families hang stockings for everyone in their family to be filled with goodies by Santa each year. (Some of us even hang stockings so our pets can get some treats, too!) Your baby's first Christmas means that they'll need a stocking of their own to use year after year — so start shopping or get crafty! You could even personalize their stocking by writing their name with fabric paint or embroidery.
Take photos with Santa.
No Christmas is complete without a visit to see Santa, and your baby's first is no exception! Capture the joy and wonder of your baby's first Christmas with enchanting Santa photos, a tradition you can continue year after year. Finding Santa near you and booking your visit is super easy. Beat the holiday rush and lock in the date and time of your choice see Santa at whereissanta.com.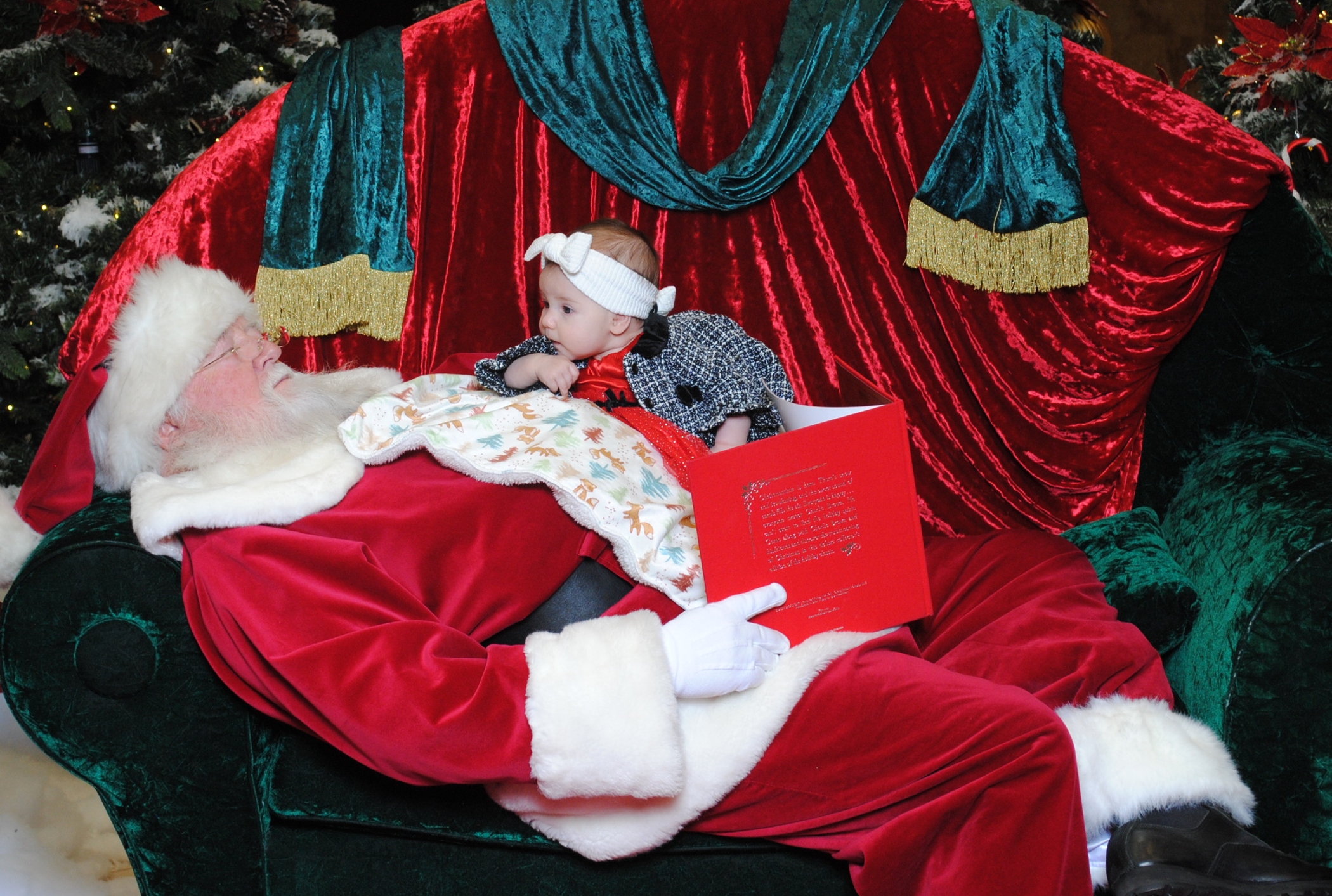 Start an ornament collection.
A fun way to commemorate your child's very first Christmas is with a Christmas tree ornament. You can make giving an ornament to each child an annual tradition. Over the years, your Christmas tree will look like a scrapbook of memories! You can even turn your yearly Santa photos into an ornament in just a few clicks at myholidaymoments.com

Wear festive PJs.
Who doesn't love waking up on Christmas morning in cozy pajamas? You can even coordinate so that everyone in your family has matching PJs! Wearing your comfiest Christmas clothing can also add extra magic to Santa photos — Find PJ Parties with Santa at hundreds of locations throughout North America at pjparties.whereissanta.com.
Read classic stories.
There's something oh-so-comforting about reading holiday books together to create Christmas magic. There are so many great holiday books that are fun for all ages like "The Polar Express." Pick one of your favorites to read as an annual tradition, and start with baby's first Christmas. Who knows, maybe they'll ask you to hand down the same book so they can read it with their kids!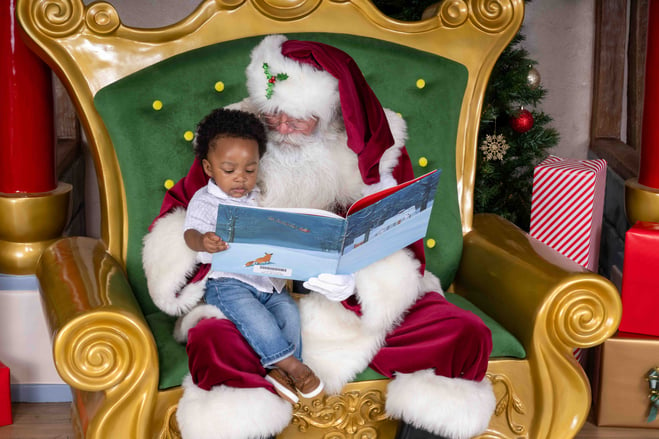 Make personalized Christmas cards.
Even as much of our mail has gone digital, sending Christmas cards remains a favorite annual tradition. Sending holiday cards is a simple, yet thoughtful way to connect with everyone, from friends and family members, to coworkers and clients. Why not personalize your greeting cards with your favorite holiday photos? You can turn your family's Santa photos into custom cards to send in time for Christmas at myholidaymoments.com Be sure to keep extra cards for yourself so you can have them as keepsakes!

Create a memory box.
So that your child can remember what things were like during their first Christmas, consider creating a memory box. Fill a shoebox with everything from photos to cards to crafts and recipes. Even your baby's Christmas outfit can go inside! When they're older, they'll love exploring this Christmas time capsule you've made for them.
Christmas will be here before you know it, and that means Santa is coming to town! Get ahead on your holiday to-do list and book your baby's first with Santa at whereissanta.com
And for more tips and tricks on how to keep your spirits bright all year long, subscribe.