Top 10 Family Friendly Christmas Movies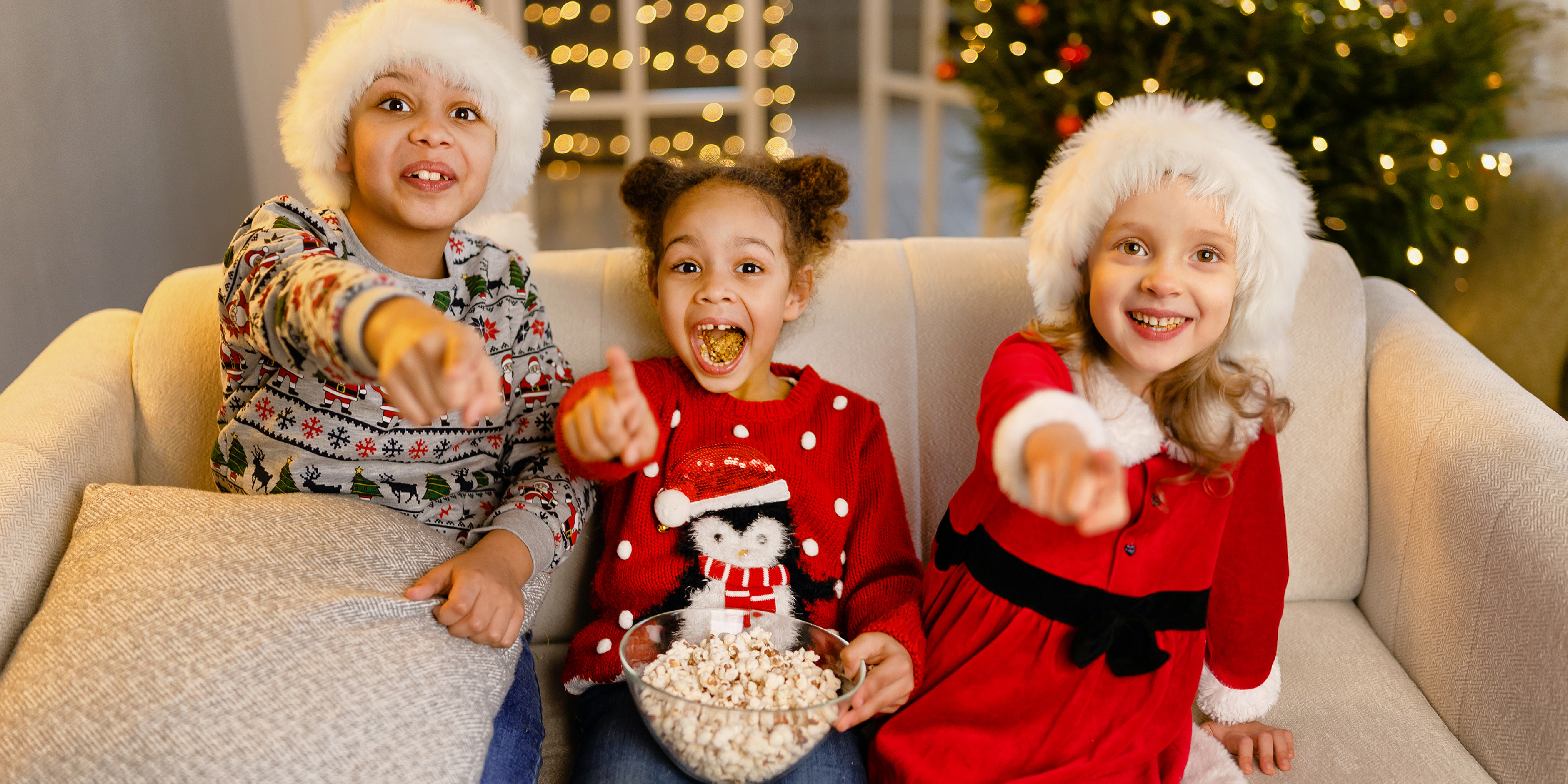 Prep the popcorn, turn down the lights and throw on your Christmas PJs — it's officially Christmas movie season! One of our favorite low-cost ways to celebrate the season is a family movie night. Not sure what to watch? We've got you covered! Here are our top 10 picks, in no particular order.
Home Alone
1990, Rated PG
Kevin and the Wet Bandits will have your kids laughing, cheering, and likely trying to make booby-traps in your house. You can thank us later. ☺
Miracle on 34th Street:
1947, Not rated
A true Christmas classic, this timeless story will have you embracing the spirit of the season.
The Santa Clause
1994, Rated PG
The whole family will enjoy this feel-good comedy about what happens when Santa can't fulfill his duties. And, if the kiddos love the first one (and we suspect they will), you're in luck, because there are plenty of sequels!
A Charlie Brown Christmas
1965, Not rated
Short but sweet at only 25 minutes, this classic animated cartoon will remind your children of the true meaning of Christmas.
Elf
2003, Rated PG
Looking for a laugh? Your family will love this ho ho hilarious movie! Though be warned, there's a good chance your kids will be quoting Buddy for days afterwards!
The Polar Express
2004, Rated G
If you've read the book, you'll love the movie! This animated film does a great job of capturing the epic train ride to the North Pole.
Jingle All The Way
1996, Rated PG
If you know the struggle of hitting every store to find that one special Christmas gift, you'll appreciate this fun family comedy.
How the Grinch Stole Christmas!
1966, Not Rated
While we love the remakes, this original cartoon version will always have a place in our hearts
Rudolph the Red Nosed Reindeer
1964, Rated G
It's not Christmas without Rudolph! Pro tip: End your evening with some family Christmas carols, starting with Rudolph, of course!
An Elf's Story
2010, Not Rated
If you have an elf of your own at home, you'll definitely want to put this cute animated story on your list. Currently available on Netflix.
For more fun and festive ideas to help you make magic with your loved ones all year, don't forget to subscribe to The Holiday Blog!