4 Ways Your Family Can Give Back on MLK Day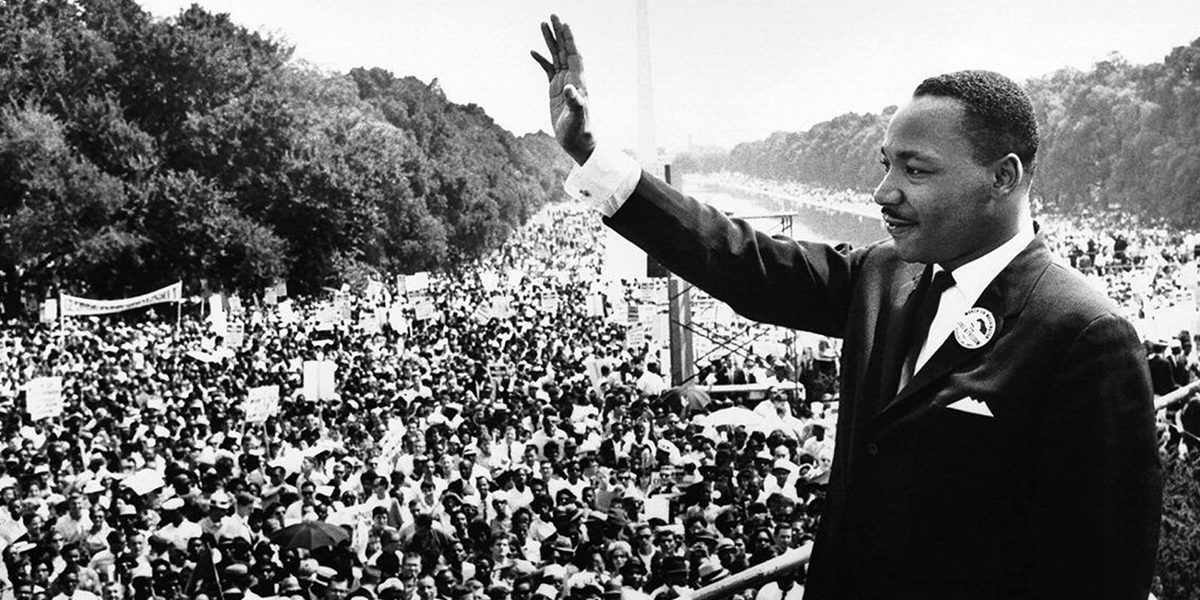 Every year, families look forward to honoring civil rights leader Dr. Martin Luther King, Jr. with a national holiday. Though the activist's birthday was January 15th, Martin Luther King Jr. Day is celebrated on the third Monday of January with a federal holiday in the United States.
Did you know that Stevie Wonder played a major part in making MLK Day a federally recognized holiday? For years, Wonder celebrated King's messages about unity and equality. He even wrote his song "Happy Birthday" to honor MLK, and performed it at rallies he organized with King's widow, Coretta Scott King. Because of their efforts, MLK Day became an official holiday in 1983.
MLK Day is the only federal holiday in the United States that is also a Day of Service. Though many in the U.S. have a day off work, the Office of Diversity, Inclusion and Civil Rights encourages everyone to give back to their communities as a way of honoring King's legacy.
Here are a few ways your family can give back on MLK Day, or any day of the year.
Bring smiles to elderly neighbors
Some of our elderly neighbors may not be lucky enough to have all the support they need. But you and your kids can bring a lot of joy to older folks who need a little extra assistance, or even just some company. You and your kiddos can help with errands like getting groceries, transport to and from appointments, cleaning, yard work, small repairs, preparing or sharing meals – the list is truly endless!
Thank members of the armed services
Members of the armed services give so much to their countries. There are so many ways you can thank current service men and women, as well as veterans for the sacrifices they've made. Service members stationed overseas love receiving cards and care packages, and many organizations like Operation Gratitude can help you brighten up someone's day. You can also donate to organizations that provide essential support to veterans like the Wounded Warrior Project®.
Give supplies to homeless shelters
Homelessness is a challenging experience that affects millions worldwide. To help those in your community experiencing homelessness, contact local organizations to see what resources people could use the most. Many shelters are in constant need of personal hygiene products, socks, non-perishable food items, and other products to distribute to people they serve. If you ask for a list of items to donate, you can ensure that your contributions will have the most impact to help people in need.
Follow in King's footsteps
Because of Dr. Martin Luther King, Jr., the United States has made big strides towards society where all are equal. But, we've still got a long way to go! On MLK Day of Service and all year, support communities that have not always been treated equally, whether because of race, religion, gender, national origin, or anything else. Easy ways your family can create grassroots change include volunteering with organizations that fight for equality, supporting BIPOC owned businesses, and encouraging cultural exchange and dialogue with other families in your community.
We invite everyone to share in the Magic of Giving with us by contributing to one of our charitable partners: Autism Speaks, Autism Speaks Canada, The Humane Society of the United States, and St. Jude Children's Research Hospital. Because of you, we've collected more than $2.25 million on behalf of these organizations to date!
For more ideas to create magic with your family and in your community, don't forget to subscribe!