Sensory-Friendly Christmas: A Boy with Autism Meets Santa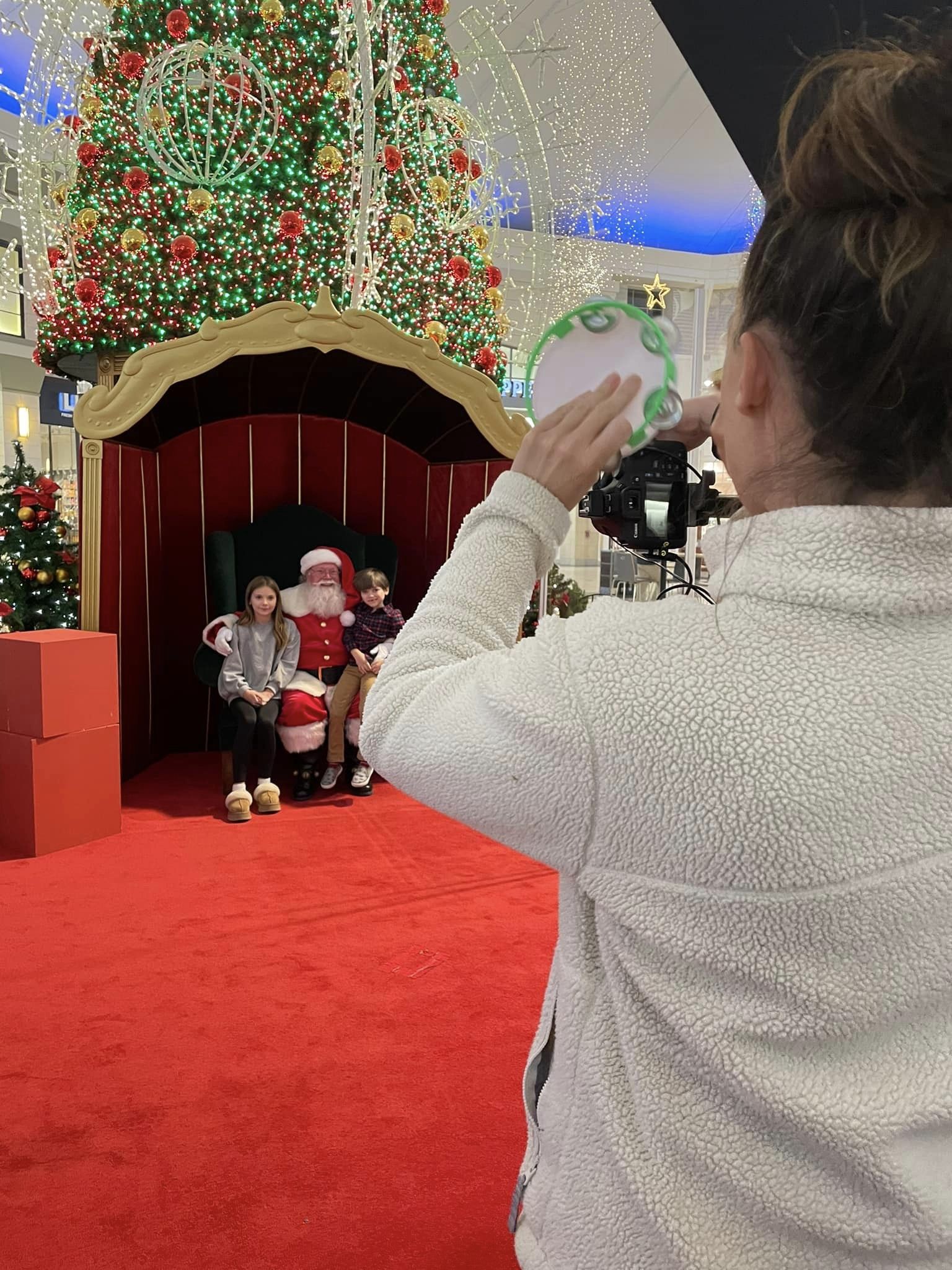 The holidays are joyous times but there is extra holiday magic when everyone feels included.
Ea

ch year, Cherry Hill Programs partners with Autism Speaks to provide holiday photo experiences that are welcoming of all children, including those with special needs. Staff

receives specialty training to assist guests with special needs all season long.
Recently, mom Jessica took her young son, Eli, to meet Santa, and shared her experience.

"It warms my heart when people go above and beyond for Eli. With Eli being autistic, we never know how he's going to react, so when visiting Santa this year we didn't know what to expect. However, from the moment we got to Santa our experience was full of magic," Jessica said.


"We made an appointment for pictures at
whereissanta.com
and went to the Reservations line, where we were promptly taken in to see Santa. This was a huge help, I highly recommend making an appointment, it was a game
changer. We explained to Santa's helpers that Eli is nonverbal autistic, and they took over from there. They let him walk in at his own pace and slowly get acquainted with Santa. They encourage Eli to give Santa a high five, then a hug, and then coaxed him to sit on his lap. I was shocked at how smooth everything was going."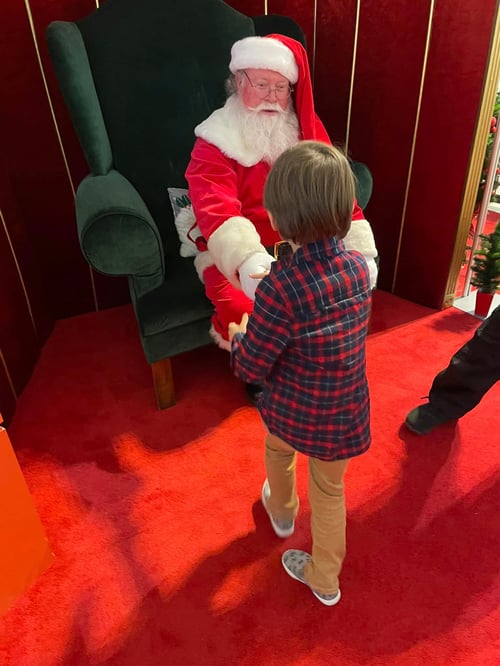 "Then Eli, curious as ever, ripped off Santa's hat! I froze, waiting for the meltdown. Santa and his crew handled it professionally and calmly, they put Santa's hat back on, ensured Eli that it was ok, fixed Eli's outfit, and smoothly transitioned to taking pictures."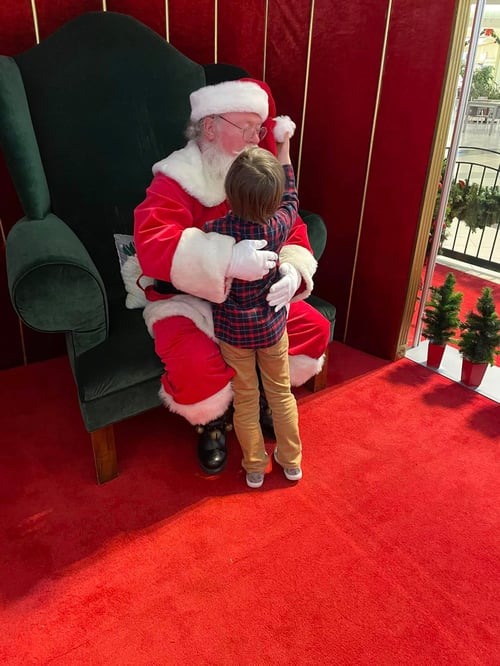 "If you have been around a child with special needs or a child with Autism, you know that getting the perfect picture can be a chore. I asked the photographer what I should do to help, and she assured me she had a plan and could handle it.

I stood back and watched them whip out tambourines and stuffed animals and calmly saying his name to get him to look to capture the perfect photo."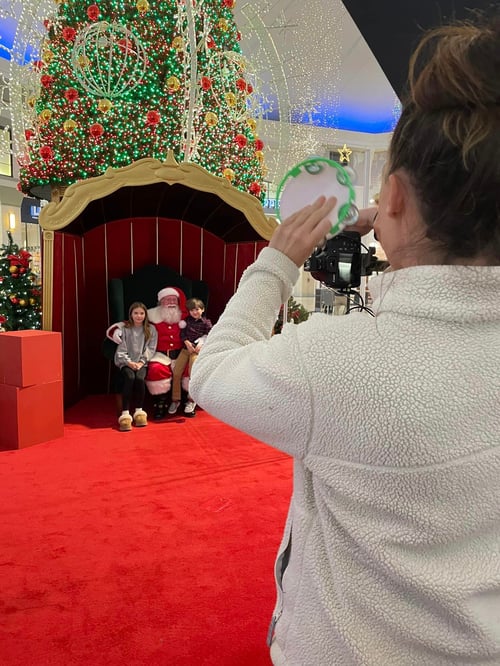 "After photos were taken, Santa talked to Eli more, he said, "Eli what would you want for Christmas?" I almost stepped in to remind him that Eli is nonverbal and doesn't speak often but before I could say anything Eli said, "POGO STICK!" It brought a tear to my eye.


Santa wrapped everything up by giving Eli one more high-five and hug, which Eli excitedly went along with.
So from the bottom of my heart, I want to thank Santa and the staff for being accommodating, for making our experience magical, and for capturing the perfect family photo for us. You are truly amazing and I appreciate you more than you will probably ever understand. Thank you and Merry Christmas!"