17 Rainy Day Activities for the Whole Family (That Don't Involve a Screen)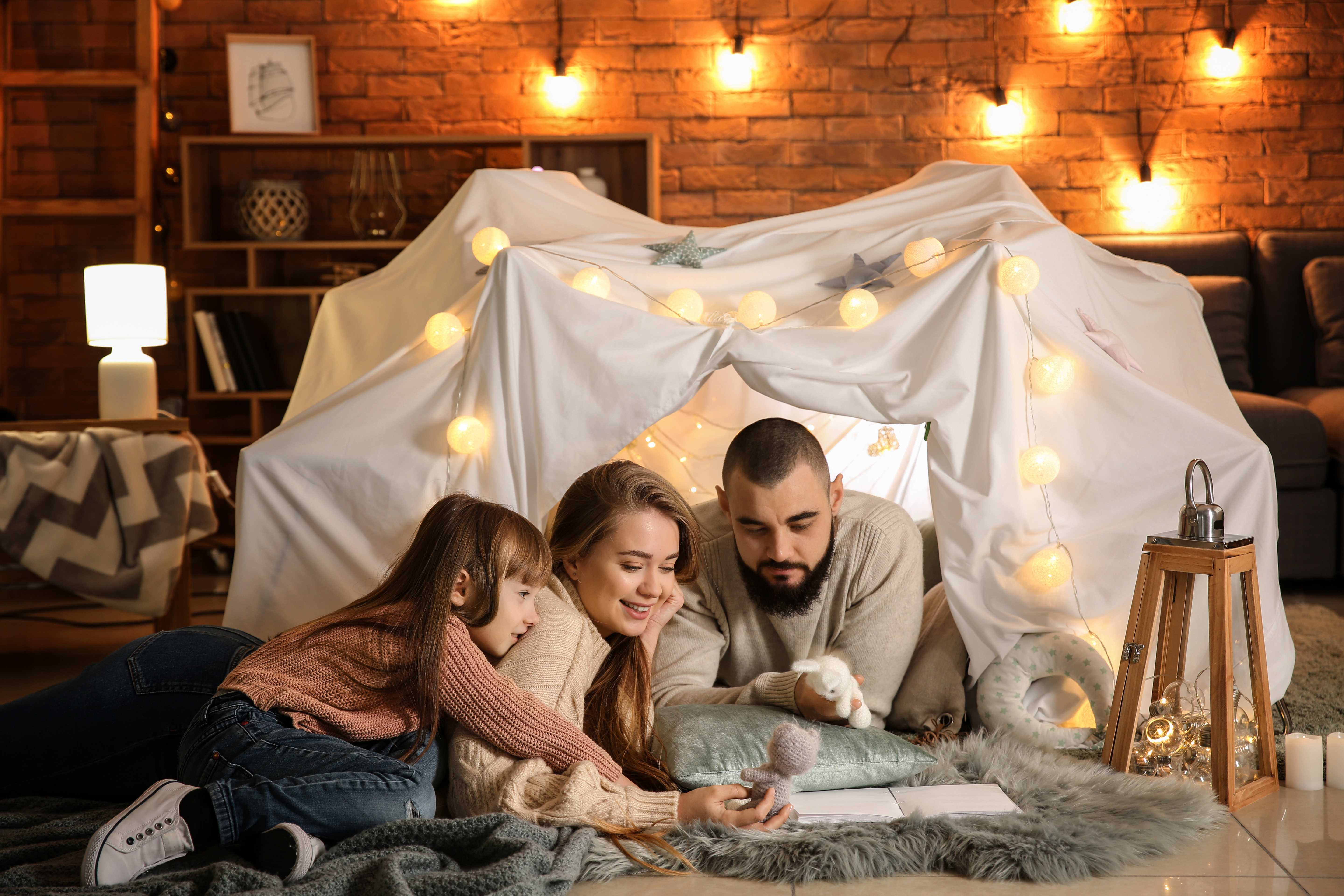 Sometimes the best laid plans go awry – especially when rain is involved! But you don't have to let the rain get your family down, no matter if it's a drizzle or a downpour. But how can you keep the whole family occupied when the kids can't get out to play?
Everyone loves having a movie marathon or binge watching your favorite TV shows. And we may be tempted to let our little ones distract themselves on tablets or phones while we try to get tasks done around the house.
But as we all find ourselves becoming increasingly plugged in, we also need to engage in family activities the old-fashioned way. Here are some fun ways to spend a rainy day together as a family that don't involve screen time.
Hopefully this list will help keep your kids from getting cabin fever during wet weather. (And these ideas might just come in handy in case you find yourself without electricity during a big storm!)
1. Unleash your inner artists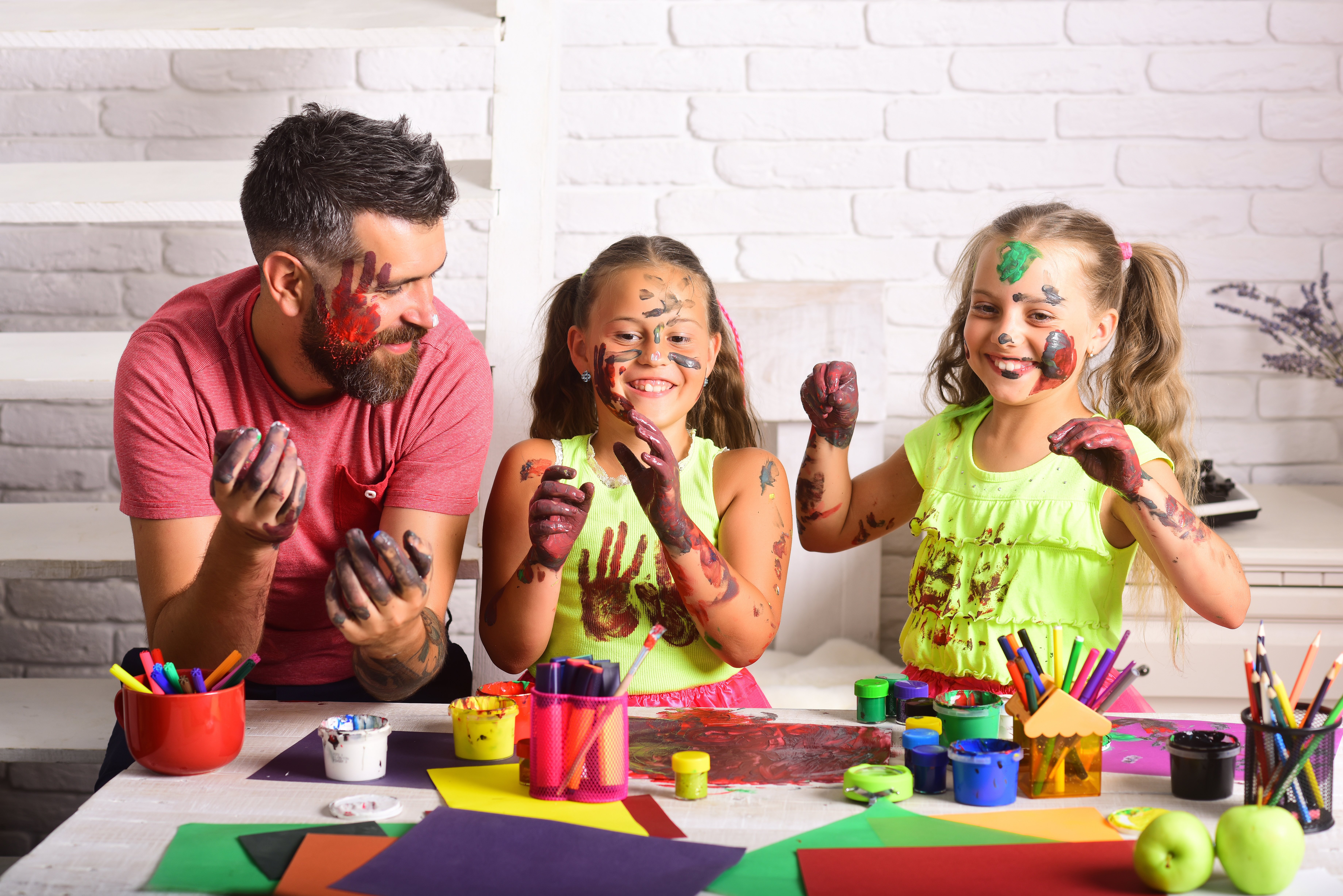 Craft activities provide limitless possibilities for your family to enjoy on a rainy day. You can pick anything from drawing to finger painting to clay modeling to whatever inspires you. Even your teens will love unleashing their inner artists. Get out those supplies and create some masterpieces. Your kids will love looking back on their creations when they're older, too!
2.

Bake treats together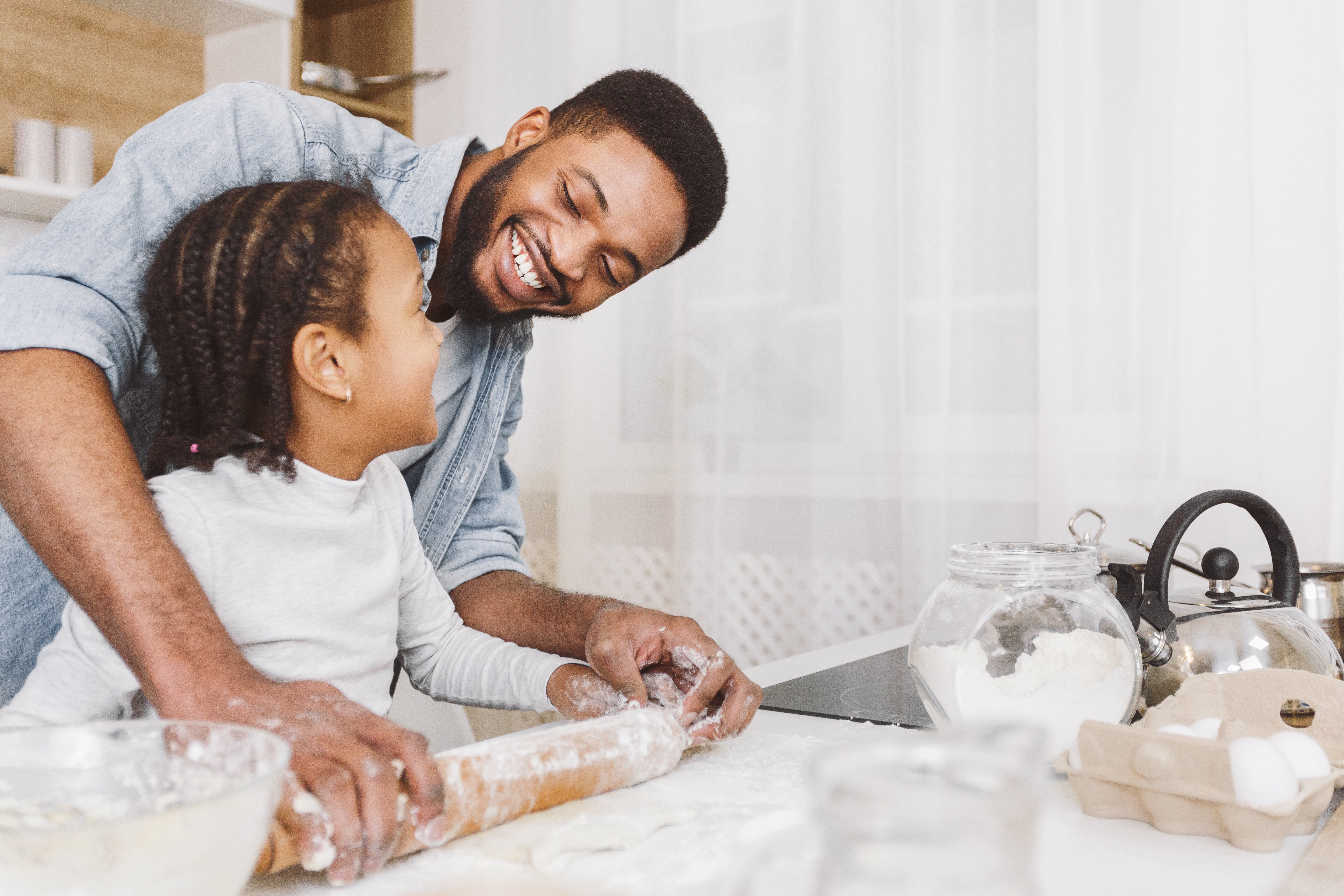 Nothing will sweeten your rainy day better than some freshly baked treats. Baking can help kids of all ages learn valuable skills. Younger children still learning basic math skills can review counting, addition, subtraction, and fractions. But no matter your kids' ages, they will all develop important tools they can use in the kitchen their entire lives. And everyone gets to enjoy the reward of eating the finished products!
3. Play a board game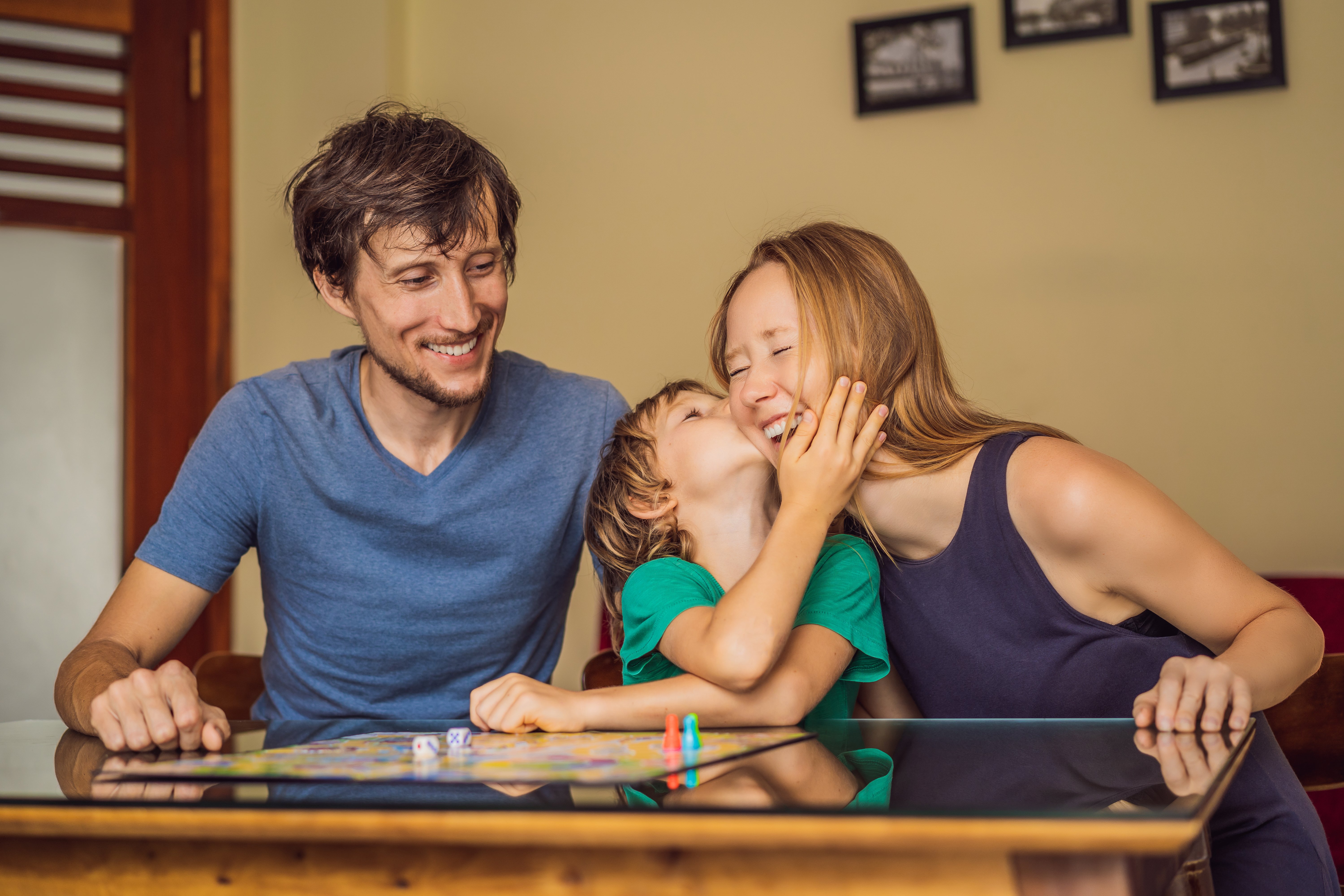 One tried and true way to spend a rainy day is with a board game. There are board games for all ages and abilities to choose from. Maybe your family already has a regular board game night and favorite go-to games. Revisit an old classic that you love playing or get out that game you bought ages ago but never got around to learning.
4. Dance away the rainy-day blues

Get your groove on to get rid of gloom on a rainy day. Host your own family dance party. Create a playlist with your favorite family-friendly tunes and let loose in your living room. Or get your kids to choreograph a song they love and then have them perform it for you later in the day as an after-dinner show. Dancing can also help everyone burn some energy when you're cooped up indoors.
5. Build with blocks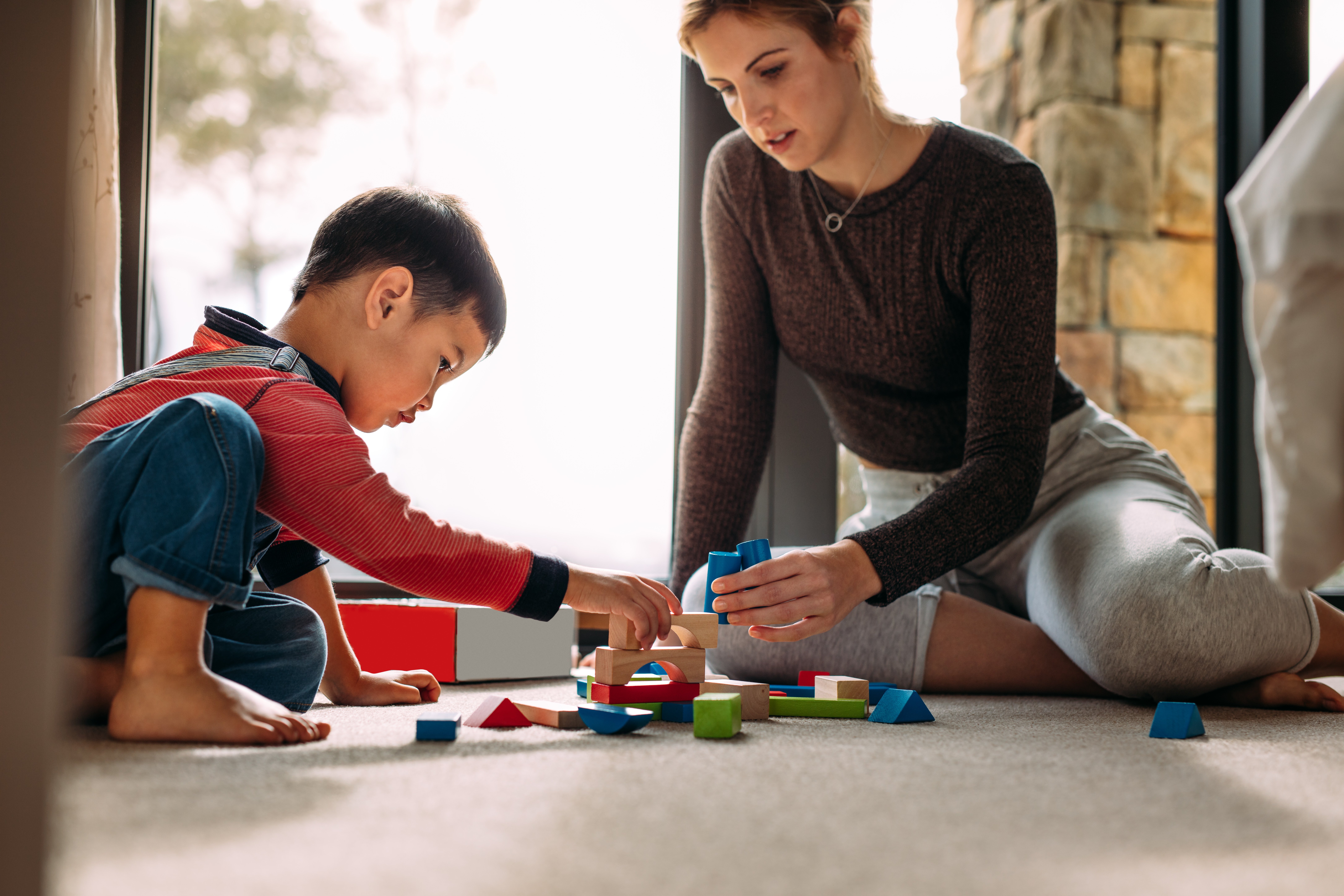 Playing with blocks can provide hours of entertainment. They can also teach your kids about math, as well as other concepts like spatial perception, gravity, and balance. Unlock their inner architects or engineers and let everyone build their own unique structures. Kiddos can also learn about cooperation and sharing when playing with blocks.
6. Have a reading hour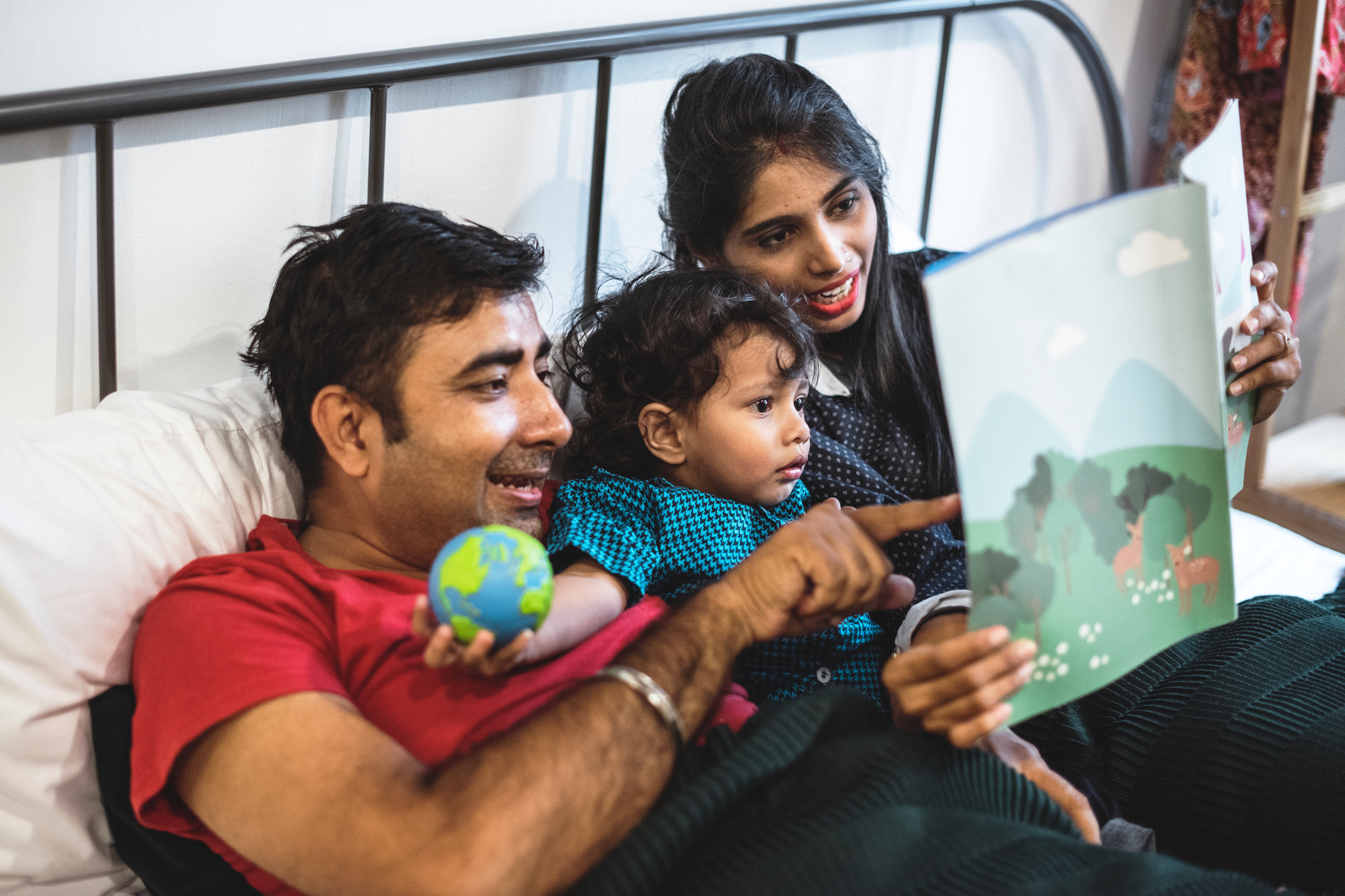 So much reading that we do these days happens on screens. We all need to give our eyes a rest and pick up a book every now and then! Schedule some reading time with your family on a rainy day. You can read allow to your kids or have them practice reading skills and read to you. Everyone can also read their own books and then give a short "book report" to the family of whatever they've read at the end of your reading hour.
7.

Donate things you don't need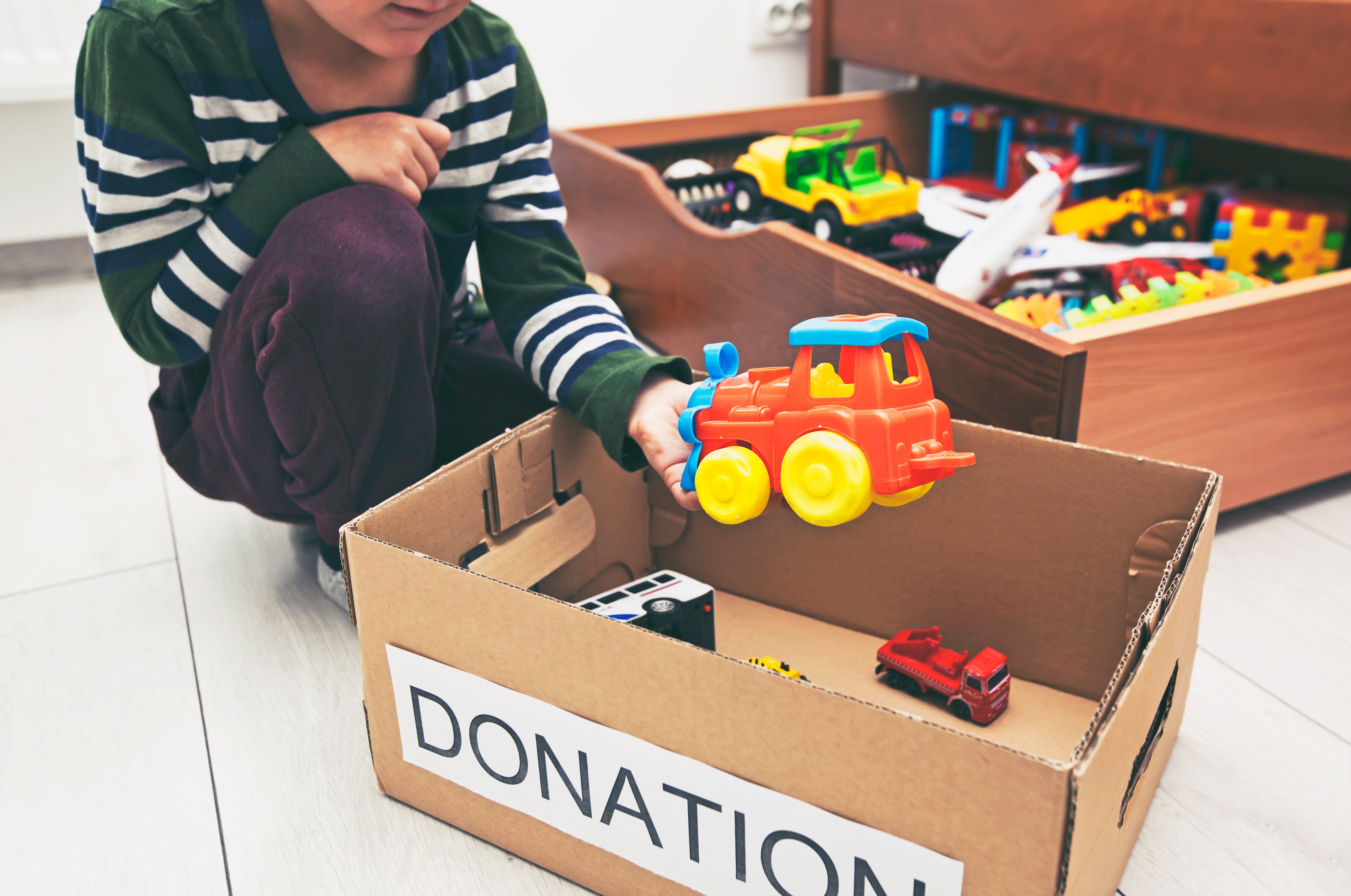 While cleaning might not be your kids' favorite activity on any day, rainy or not, being stuck inside is a good excuse to do it. When you have a family, no matter the size, cleaning never seems to end. Take time to organize things you no longer need on a rainy day and develop a plan to pass them along to others. Maybe you have friends or family who can get some extra mileage out of your gently used items, or you can take them to a local donation center.
8. Play dress up


Kids of all ages can have fun playing dress up. Stimulate their sense of style and creativity with a dress-up party. Maybe you already have a chest of things already for your kids to play dress up. If not, recycle parts of old Halloween costumes or let them raid your closet and try on some of your clothes. You can also let your kids experiment with makeup – they might even want to give you a makeover!
9.

Play hide and seek
A classic way to while away the hours on a rainy day is with a game of hide and seek. Have your kids play by themselves or join in on the fun with them. Good secret spots can be limited when you're stuck inside. But a few rounds of hide and seek indoors are certain to keep your kids occupied for a bit when the weather won't cooperate.
10.

Encourage quiet with meditation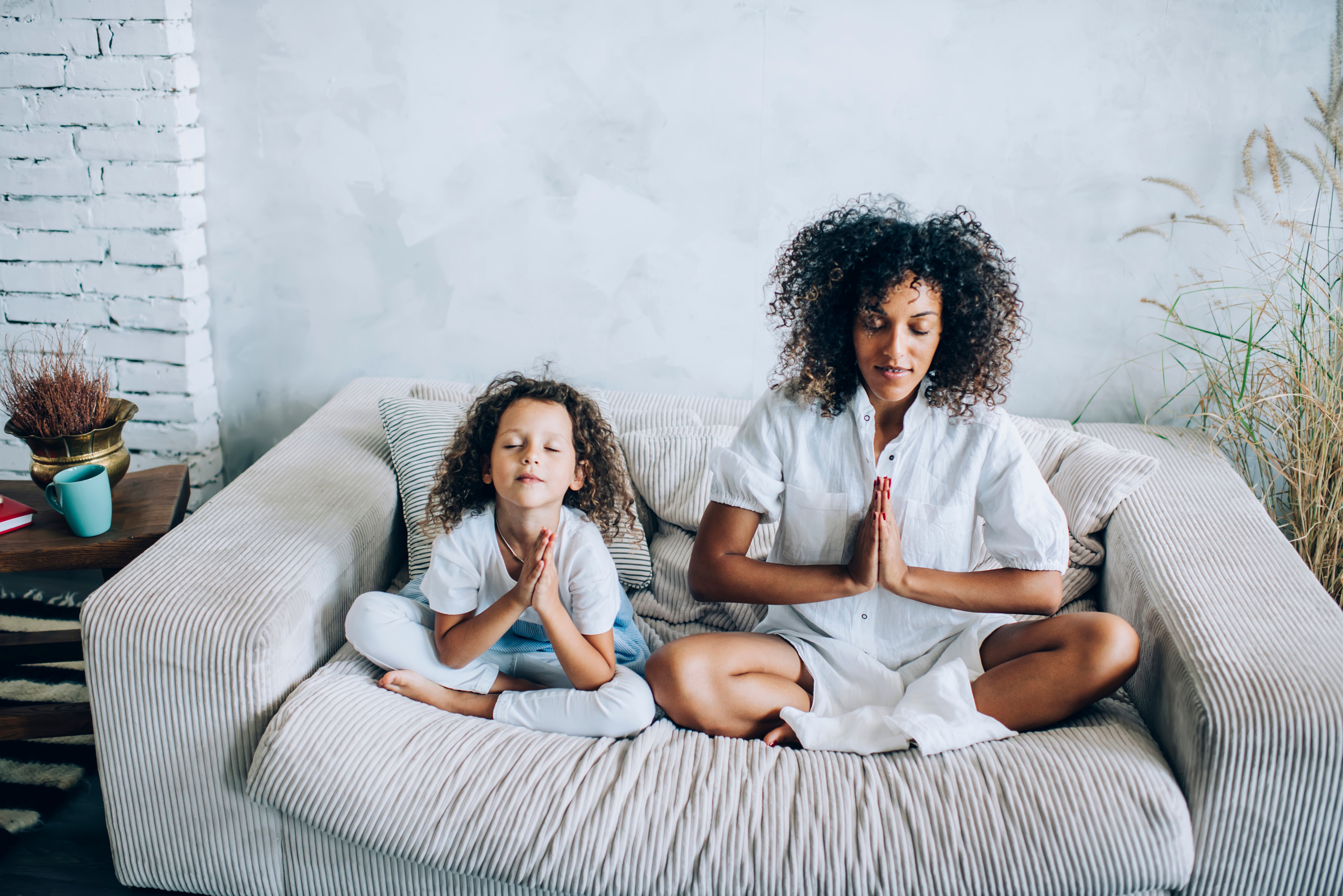 When your family is stuck inside together, a little bit of chaos is likely to ensue. And it always seems to happen just as soon as you think your kids have busied themselves enough for you to have a minute to relax yourself! Take time while you're all stuck inside to teach your kids about mindfulness and meditation. You've probably taught your kids how to play the quiet game before. Why not teach them how to find some inner quiet, too?
11.

Put on a puppet Show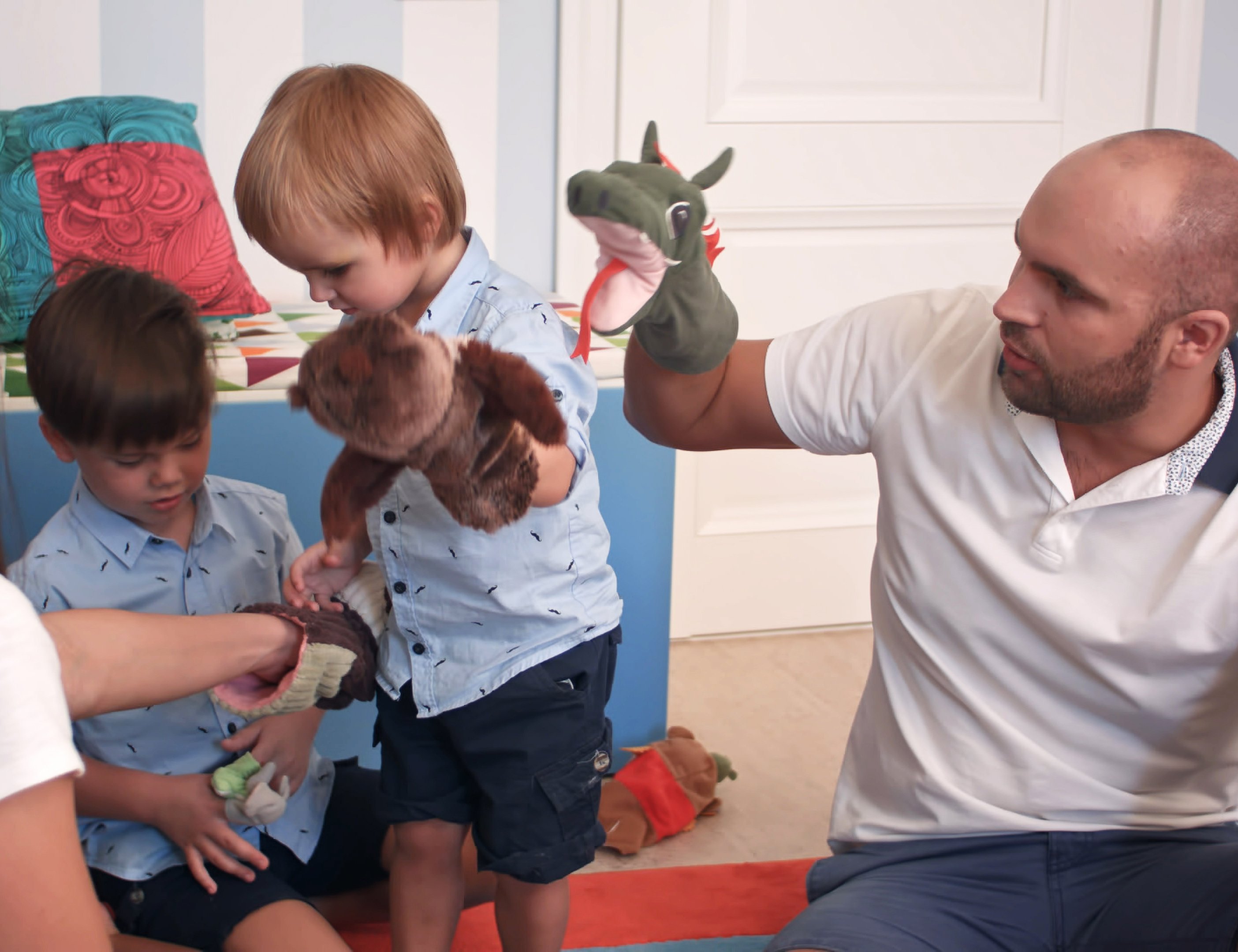 Few things are more fascinating than when puppets seem to come to life. Put on your own puppet show at home on a rainy day. You might have some hand puppets already at home to create the characters for your puppet show. If not, you can easily make your own out of paper bags. Or for a no mess, no clean way to put on a puppet show, just use your hands to create shadow puppets on the wall!
12. Build a blanket fort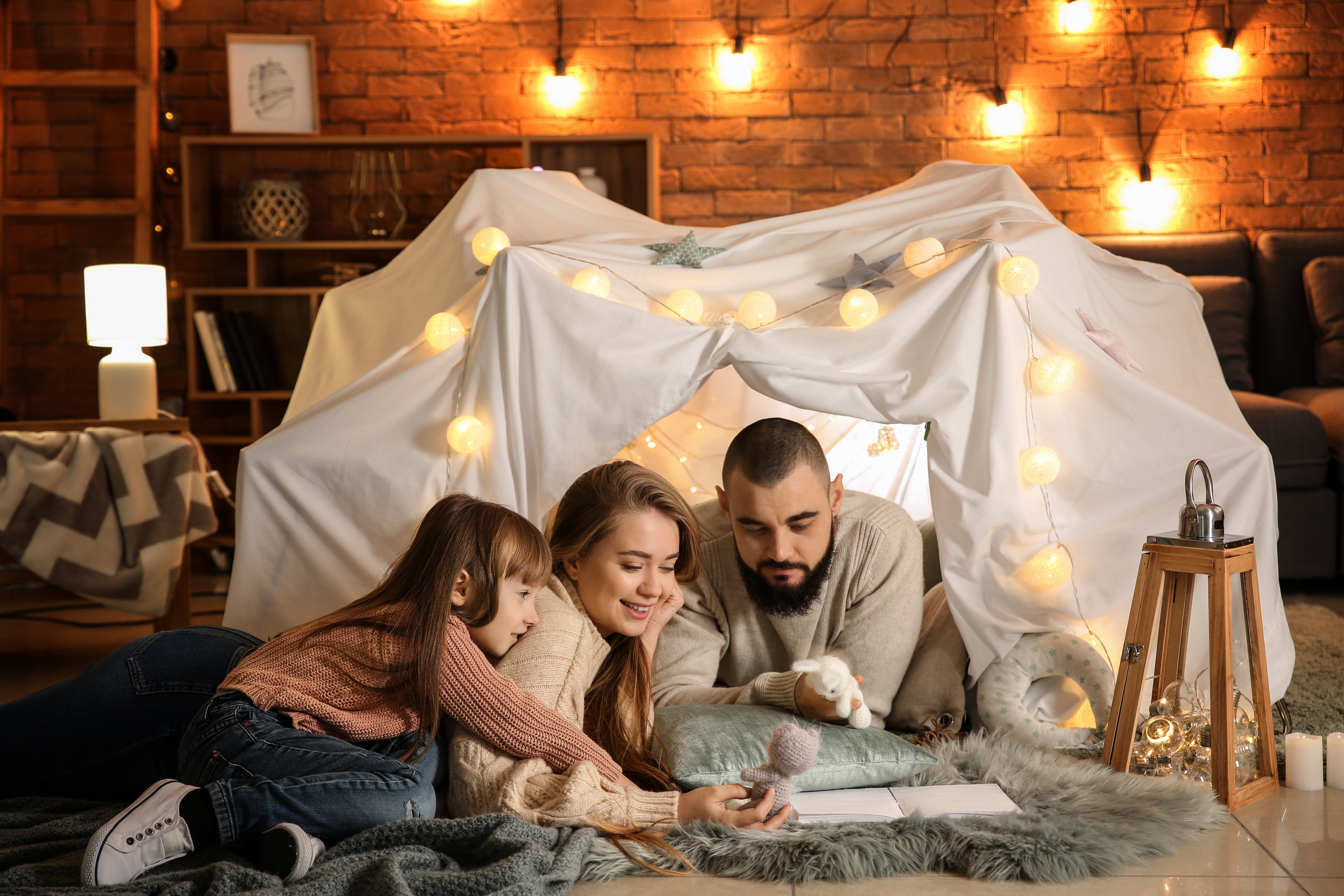 We all have memories making indoor forts when we were kids. Why not share the fun with your family on a rainy day? You can get as creative as you want. Use blankets, pillows, or furniture cushions to create your fort. Take over an entire room or create a cozy cave on top of a bed. Whatever size you decide for your fort, everyone's sure to have fun.
13. Get out a puzzle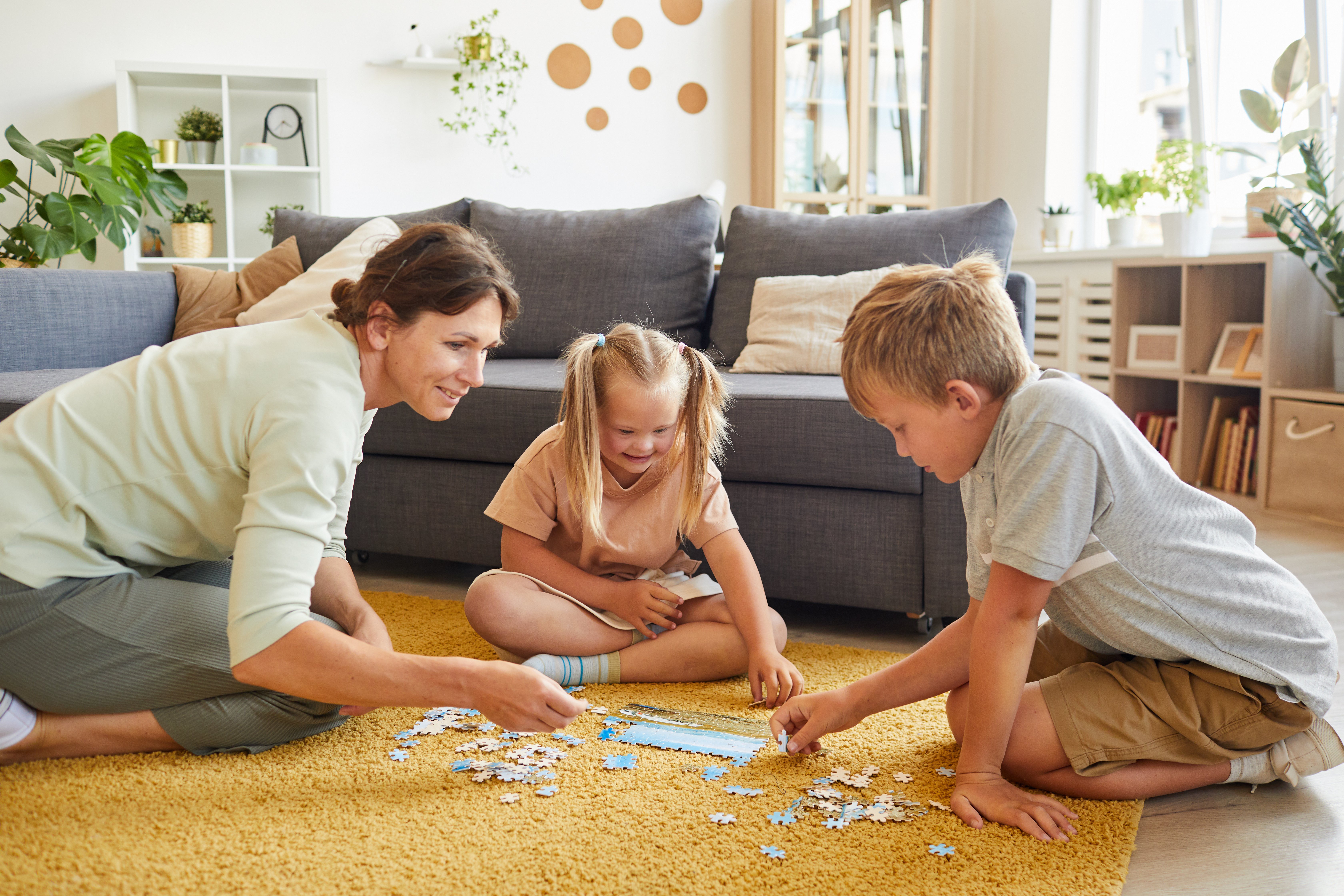 Solving a puzzle is the perfect rainy-day activity. They come in all shapes, sizes, and levels of difficulty. And once you finish a puzzle, you can always take it apart and solve it again. Challenge your children or solve a puzzle faster than they did the last time. Or you can preserve your puzzles with a little glue on the back and then frame them so you can admire your work for years to come.
14. Make a cardboard box creation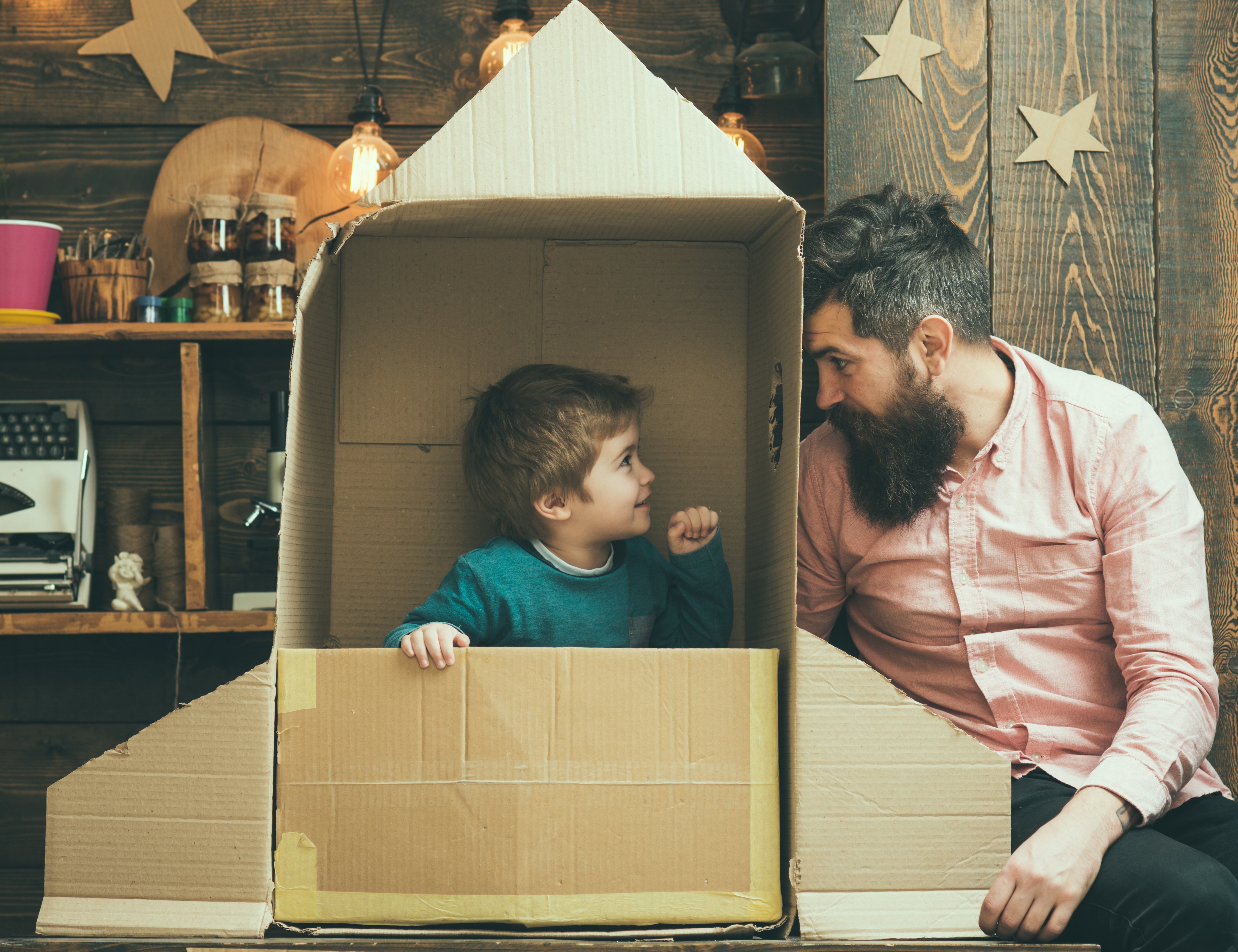 Cats are notorious for loving the cardboard boxes their toys come in more than the toys we get them. But kids love playing with card board boxes, too! Use a rainy day as an opportunity to recycle cardboard boxes. They can build cars, castles, or even a rocket ship with your used boxes. All they need to get started is a pair of scissors. If child-safe scissors won't cut it, offer to give them some assistance. They can also take their cardboard creations to the next level with other decorations by drawing on them with crayons or markers (we recommend the washable kind!).
15. Have a sing-a-long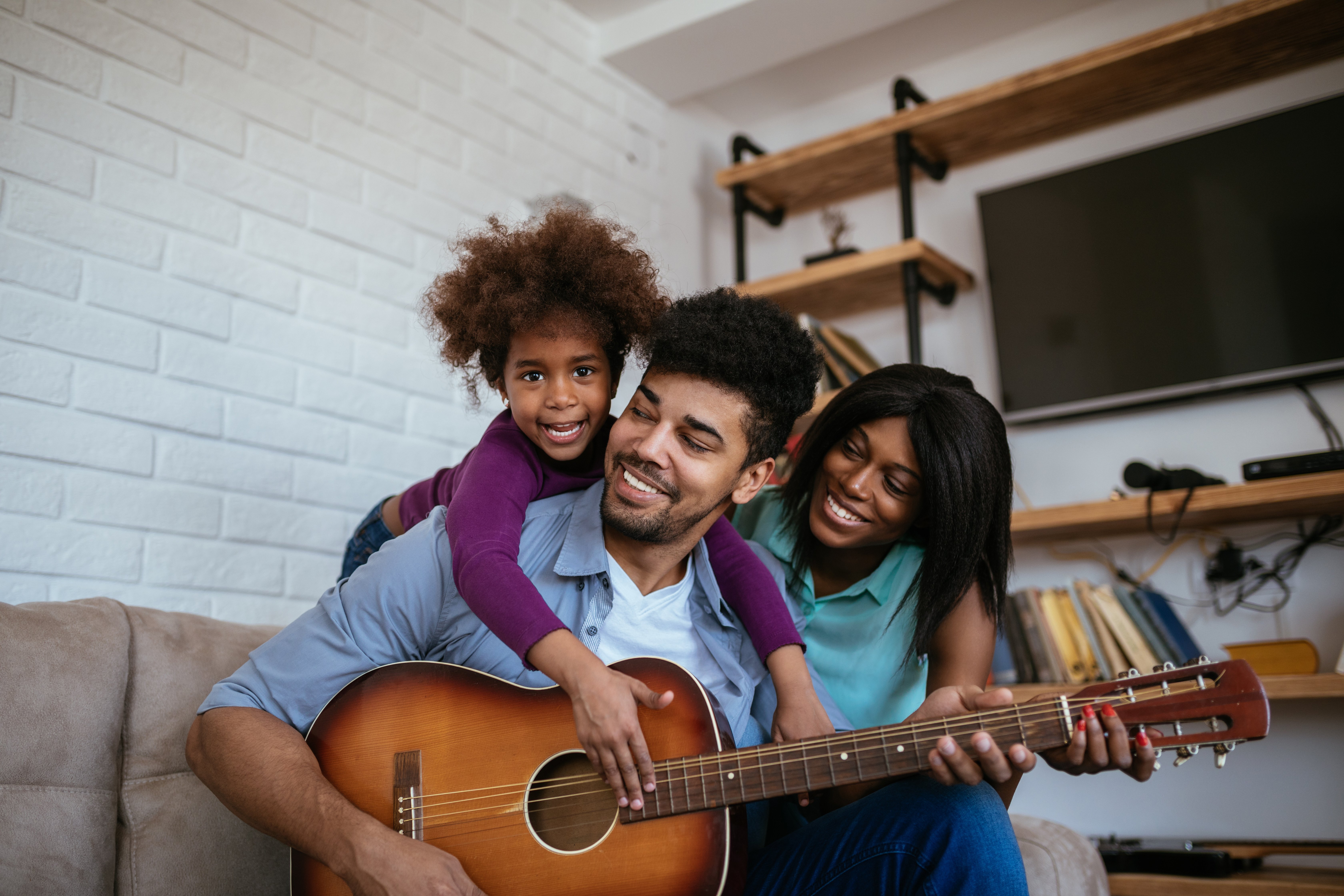 Karaoke is popular at parties and other gatherings. But a rainy day is a good excuse to host a sing-along at home. Instead of relying on karaoke machines or videos, though, challenge your family to create all the music yourselves. No traditional musical instruments? No problem! Sing your favorite songs acappella and just add simple percussion with claps and snaps to keep the rhythm going. Or let your kiddos create their own drum set using pots and pans to join in.
16. Get slimy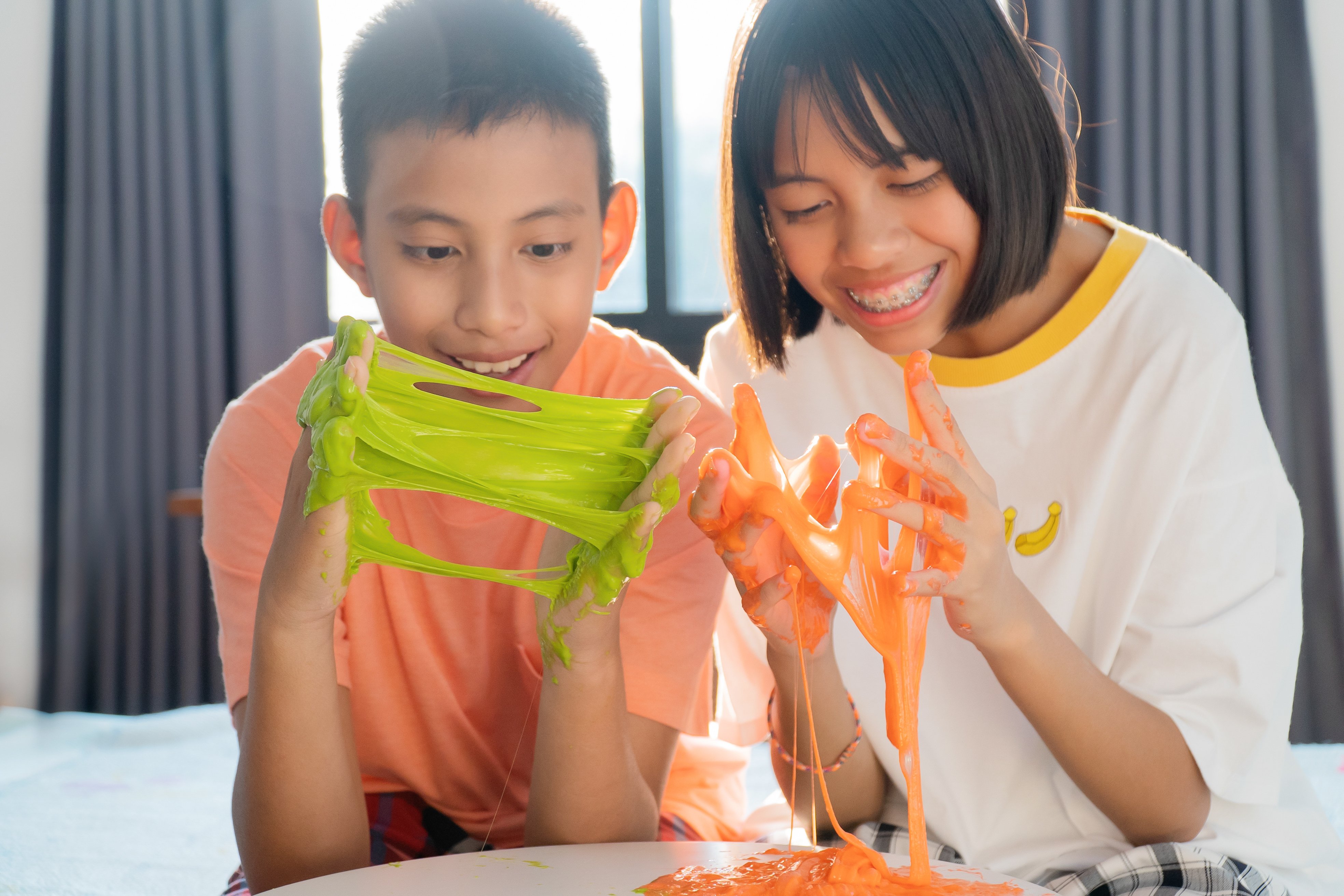 Unless you've spent the last decade off the grid on your own private island, you've seen how popular slime has become. Slime can engage touch, sight, sound, and with edible versions, smell and taste, too! With so many colors, textures, and varieties, there's a type of slime to engage everyone. There are countless slime recipes online, just find one that suits you and the ingredients you already have at home. Your kiddos may even join the ranks of young entrepreneurs who have turned a little slime into big business by selling it to friends in person or online.
17. Host a tea party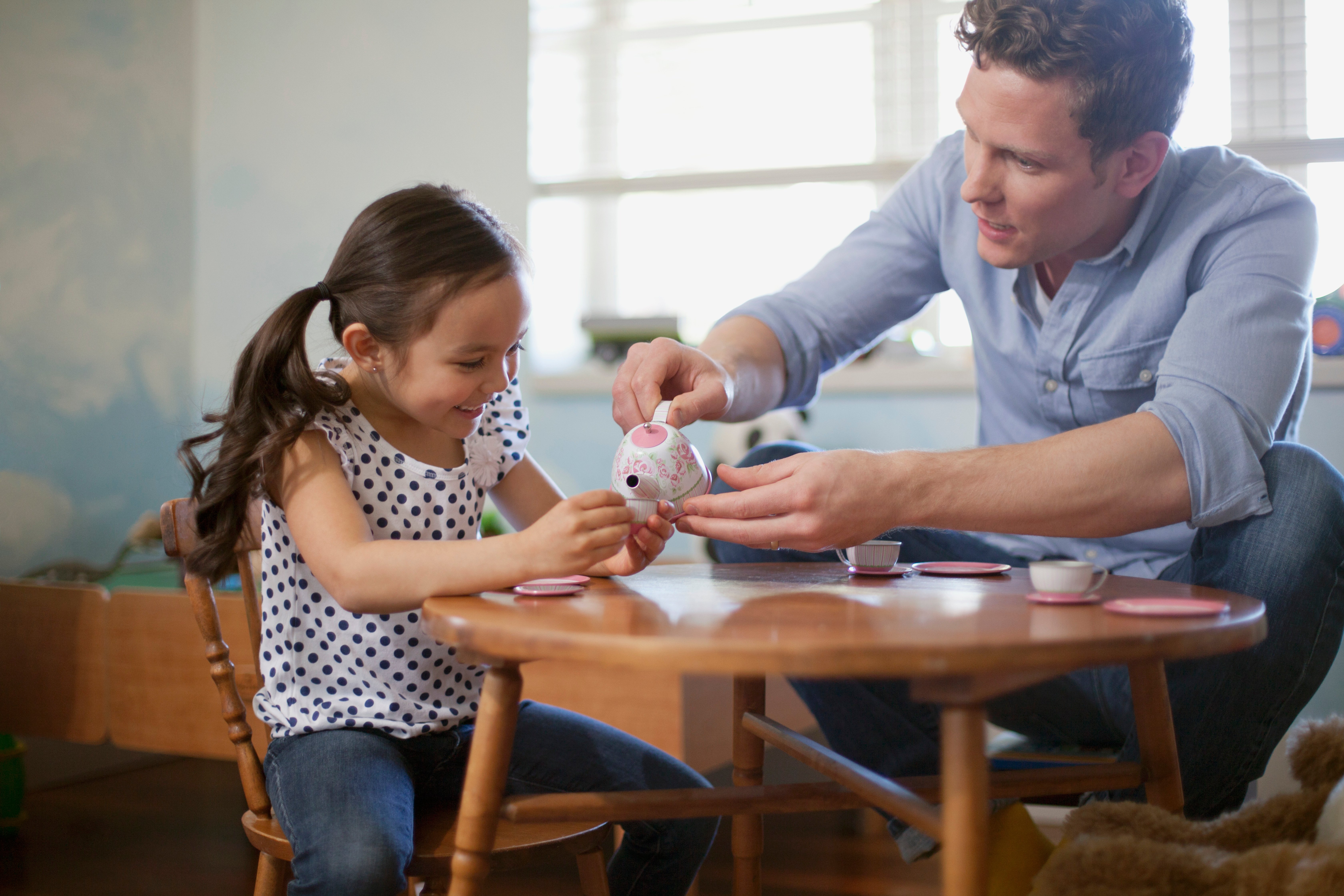 Have tea party indoors to brighten up a dark, rainy day. You can have your little ones be the host. Let them invite all of their favorite stuffed friends, dolls, or other toys to be guests. Or you be the host and have a real tea party with your family. Serve up finger sandwiches to change up their midday meal or some small nibbles for an end of day snack before dinner. Accompany both with some decaffeinated tea so that they feel elegant without the extra energy boost.
We hope these activities help inspire your family when weather has you stuck inside, especially if you're trying to reduce everyone's screen time. Even if you do want to let your kids indulge in a little time playing video games, watching TV, or using a tablet or phone, try limit their screen time.
You can even offer a prize to the person who makes it the longest without using any digital devices. (Just make sure you check those important emails or send essential text messages when they aren't looking!)
And don't forget to subscribe to The Holiday Blog for more ideas to create magic with your family every day of the year!