November Holidays You Need To Know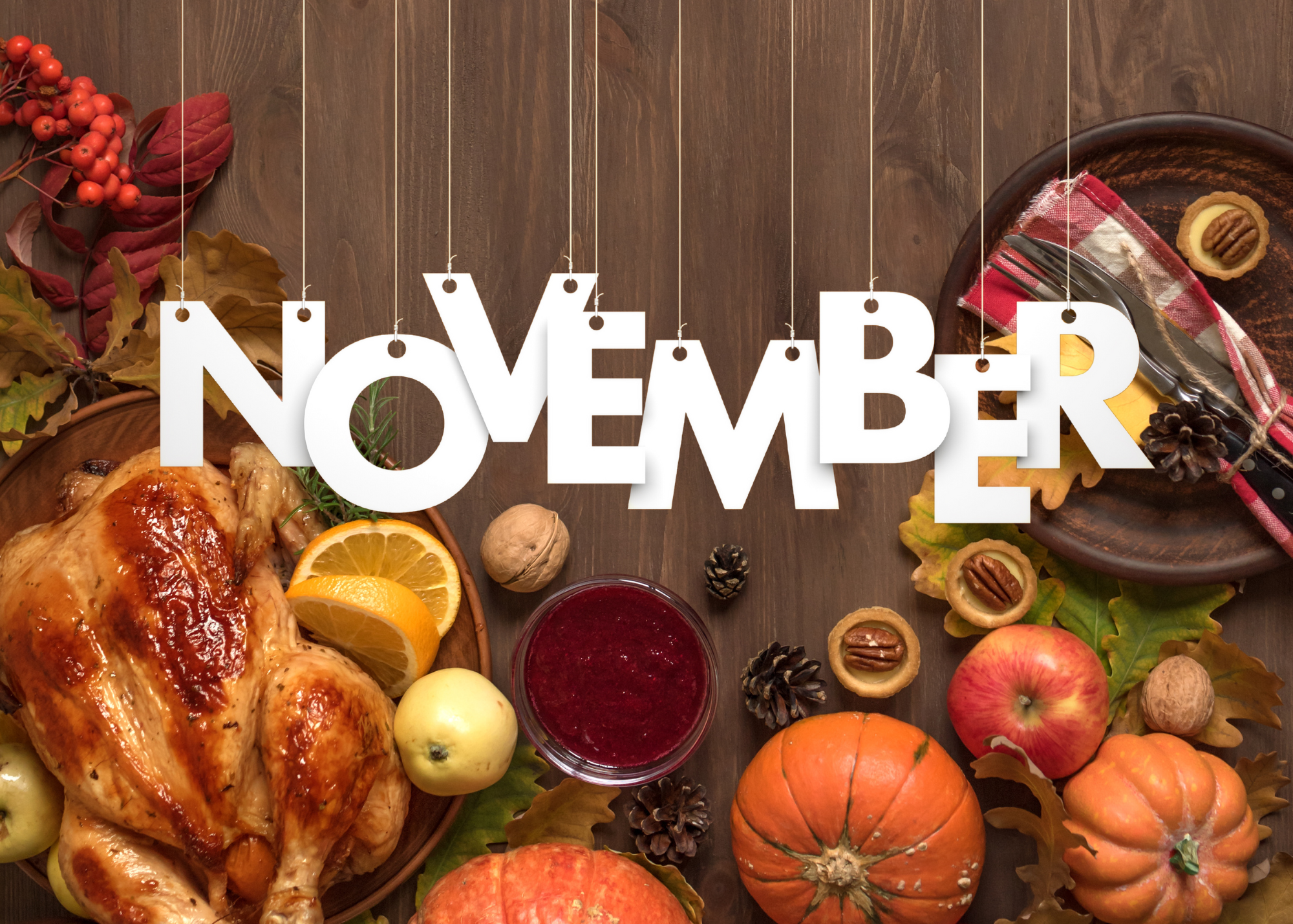 November offers a fascinating blend of holidays that cater to a wide range of interests and traditions. Whether you're enjoying a slice of cake, honoring veterans, or practicing acts of kindness, there's no shortage of ways to mark the days of November in a meaningful and memorable manner.
For a full list of holidays every day of the month, scroll to the bottom of the page.
Adopt a Senior Pet Month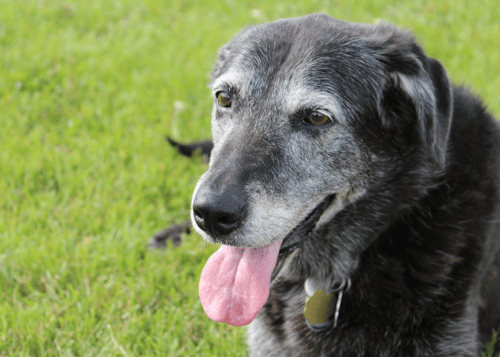 The reasons behind dedicating a month to senior pets are rooted in the challenges they face in finding loving homes. Older pets often have a harder time getting adopted. Some of the common misconceptions include concerns about health issues, shorter lifespans, and the desire for a younger, more energetic pet.
By designating a month to senior pets, animal welfare organizations hope to dispel these myths and encourage people to consider adopting seniors. These older pets can make wonderful, loyal companions and are often already house-trained and well-behaved.
National Scented Candle Day (November 1st)

People often mark this day by lighting their favorite scented candles, exploring new fragrances, or sharing scented candles as gifts. It's a day to appreciate the soothing and aromatic qualities of these candles, which can create a cozy and inviting atmosphere in homes, especially during the colder months.
Dia De Los Muertos (November 1st - 2nd)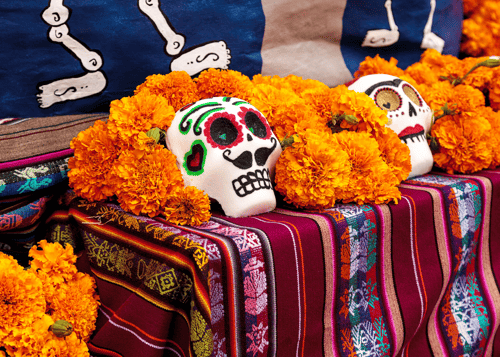 Dia de los Muertos serves as a way to honor the memories of those who have passed away and to celebrate the cycle of life and death. It's a cultural and spiritual observance that has been recognized as an Intangible Cultural Heritage of Humanity by UNESCO. While it is deeply rooted in Mexican culture, it has gained popularity and recognition worldwide, and its customs and symbols are often appreciated for their artistic and symbolic value.
"Dear Santa" Letter Week (November 5th - 11th)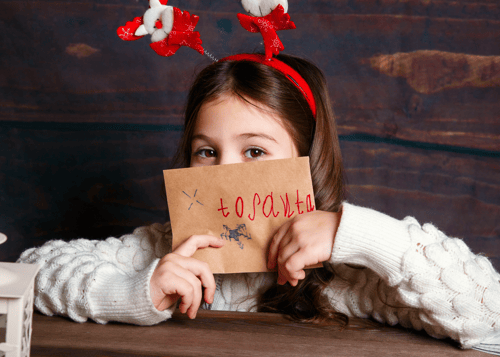 During "Dear Santa" Letter Week, parents and caregivers often help children compose these letters, which are filled with requests for gifts and kind words of appreciation. Many schools, community organizations, and post offices participate by collecting and sending these letters to Santa at the North Pole.
HOW TO SEND THE LETTER: To ensure the letter reaches Santa, parents and guardians can help kids address the letter to "Santa Claus, North Pole." Then, they can check local resources or the internet for programs or organizations that help deliver letters to Santa. Some postal services run special programs for this purpose.
National STEM Day (November 8th)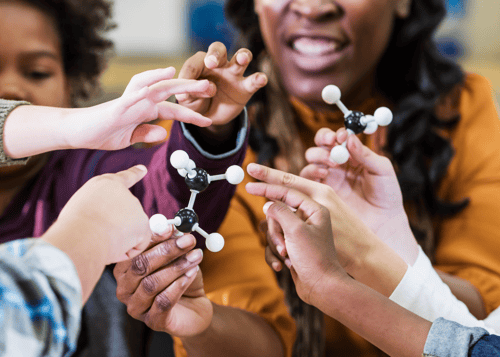 STEM stands for Science, Technology, Engineering, and Mathematics, and this day is dedicated to promoting and celebrating these fields and the importance of education in these subjects. STEM education is considered vital for preparing the future workforce and addressing complex global issues such as climate change, healthcare, and technology advancement. This day serves as a reminder of the importance of these subjects and their impact on society, as well as an opportunity to engage and inspire the next generation of scientists, engineers, and innovators.💡
Veterans Day (November 11th)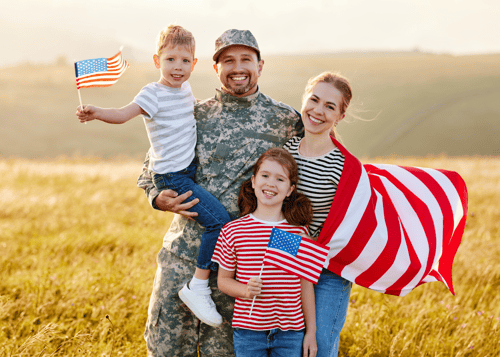 Veterans Day is a federal holiday in the United States dedicated to honoring and expressing gratitude to all military veterans for their service and sacrifice. It's a time to pay tribute to the bravery and dedication of veterans who have defended their country, safeguarding the principles of freedom and democracy.
National Pickle Day (November 14th)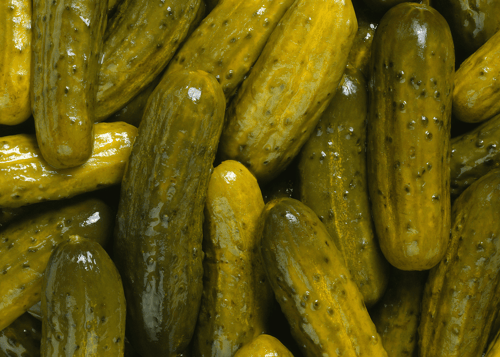 National Pickle Day provides an opportunity for people to enjoy pickles in various forms, from relishing them on sandwiches to savoring them as a snack. Many restaurants and food enthusiasts also use this day to create pickle-themed dishes and celebrate the culinary versatility of this preserved delight.
National Gingerbread Cookie Day (November 21st)


Gingerbread cookies became popular in medieval Europe, where they were often used as festive decorations and gifts. Monasteries and nuns played a significant role in developing gingerbread recipes. The tradition of making a gingerbread man is thought to have originated in the court of Queen Elizabeth I. The cookies were decorated in the likenesses of her favorite courtiers.
---
Month of November - Adopt a Senior Pet Month
- Native American Heritage Month
- Diabetes Awareness Month
- National Homeless Youth Awareness Month
November 1 - Scented Candle Day
- World Vegan Day
- Dia de los Muertos (Begins)
November 2 - Dia de los Muertos (Ends)
November 3 - Sandwich Day
November 5 - Redhead Day
November 5-11 - "Dear Santa" Letter Week
November 8 - National STEM Day
November 10 - International Accounting Day
November 11 - Veterans Day
November 12 - Diwali
November 13 - International Kindness Day
November 14 - Pickle Day
November 18 - National Adoption Day
November 21 - Gingerbread Cookie Day
November 23 - Thanksgiving
November 25 - Small Business Saturday
November 26 - Cake Day
November 28 - French Toast Day
Subscribe to learn more about the holidays you love and ways to enjoy them with your friends and family.