Holidays to Celebrate with your Family, Friends, and Pets this Spring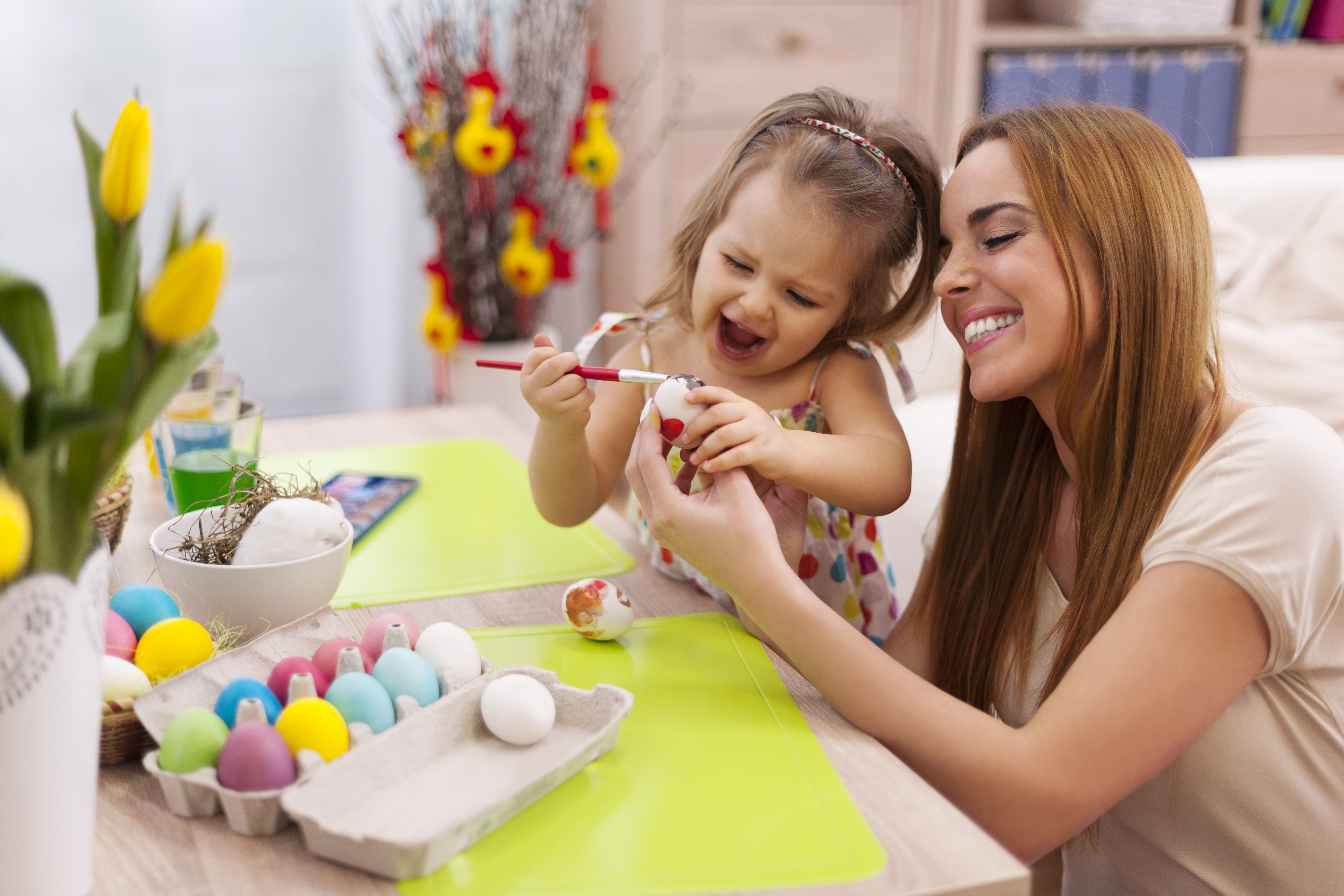 Different cultures have their own unique traditions to welcome spring, and many families share similar traditions around this same time of year, too. There's just something about springing forward into sunny days that makes us want to get outside.
Easter is another reason to look forward to spring. What's not to love about an Easter egg hunt, discovering a basket full of your favorite treats, or taking pictures with the Easter Bunny?
But spring is a season full of many holidays to create new traditions and celebrate old ones - not just Easter. Here are four of our favorite spring holidays to enjoy with those you love, including your pets!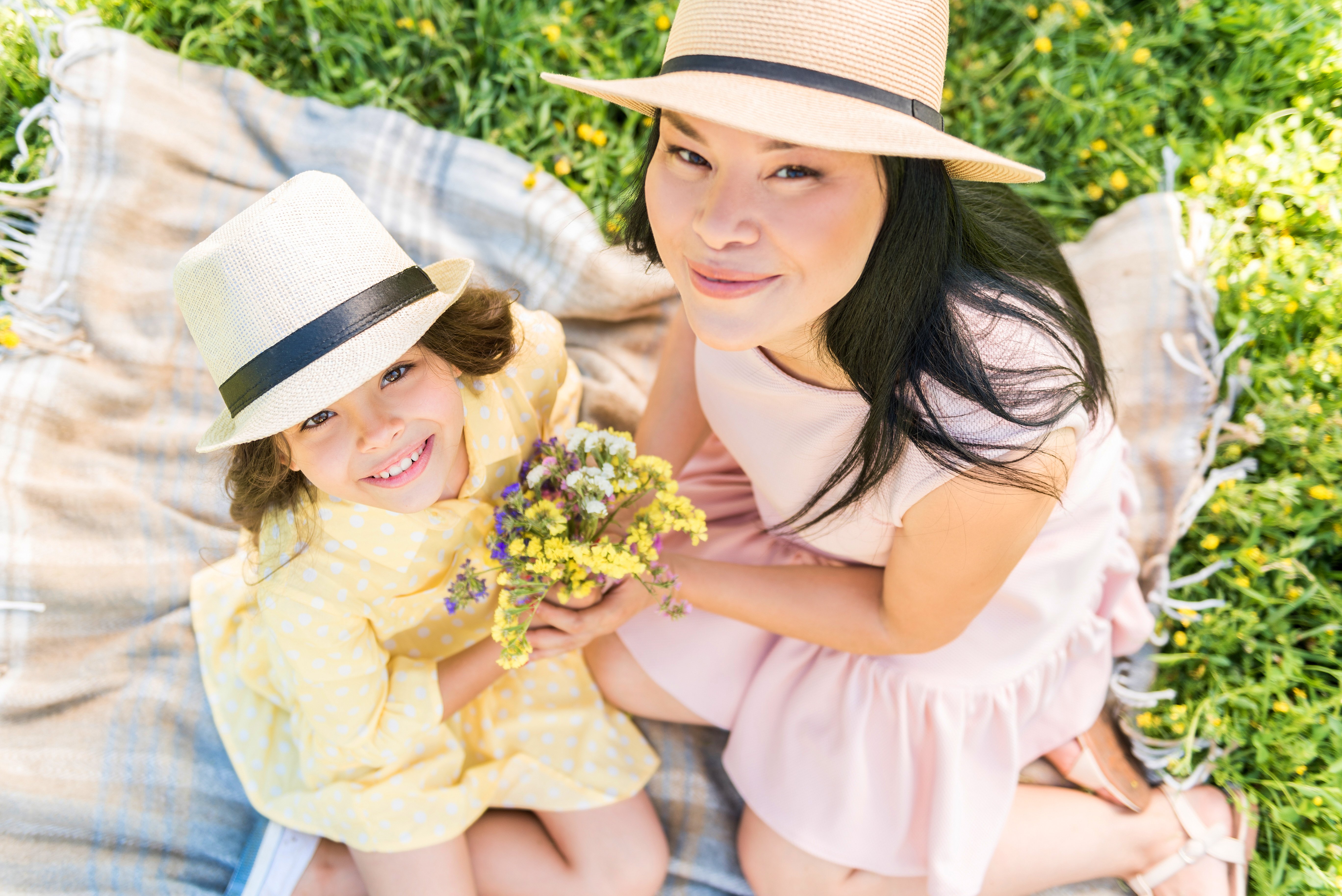 March 21 – National Single Parent Day
Being a single parent is no easy task: it requires double the attention to detail and quadruple the energy and strength. From balancing multiple schedules to ensuring the kids are set up for success, there's barely enough hours in the day when you're a single parent. Here are some ideas to take your mind off the stress and put smiles on your kids' faces.
Crafting with the kiddos is always a fun and memorable experience. Easily create DIY bunny treat bags, paper plate Easter bunnies, and adorable DIY bunny baskets. Check out more of our decorating recommendations on Easter Decorations on a Budget board on Pinterest.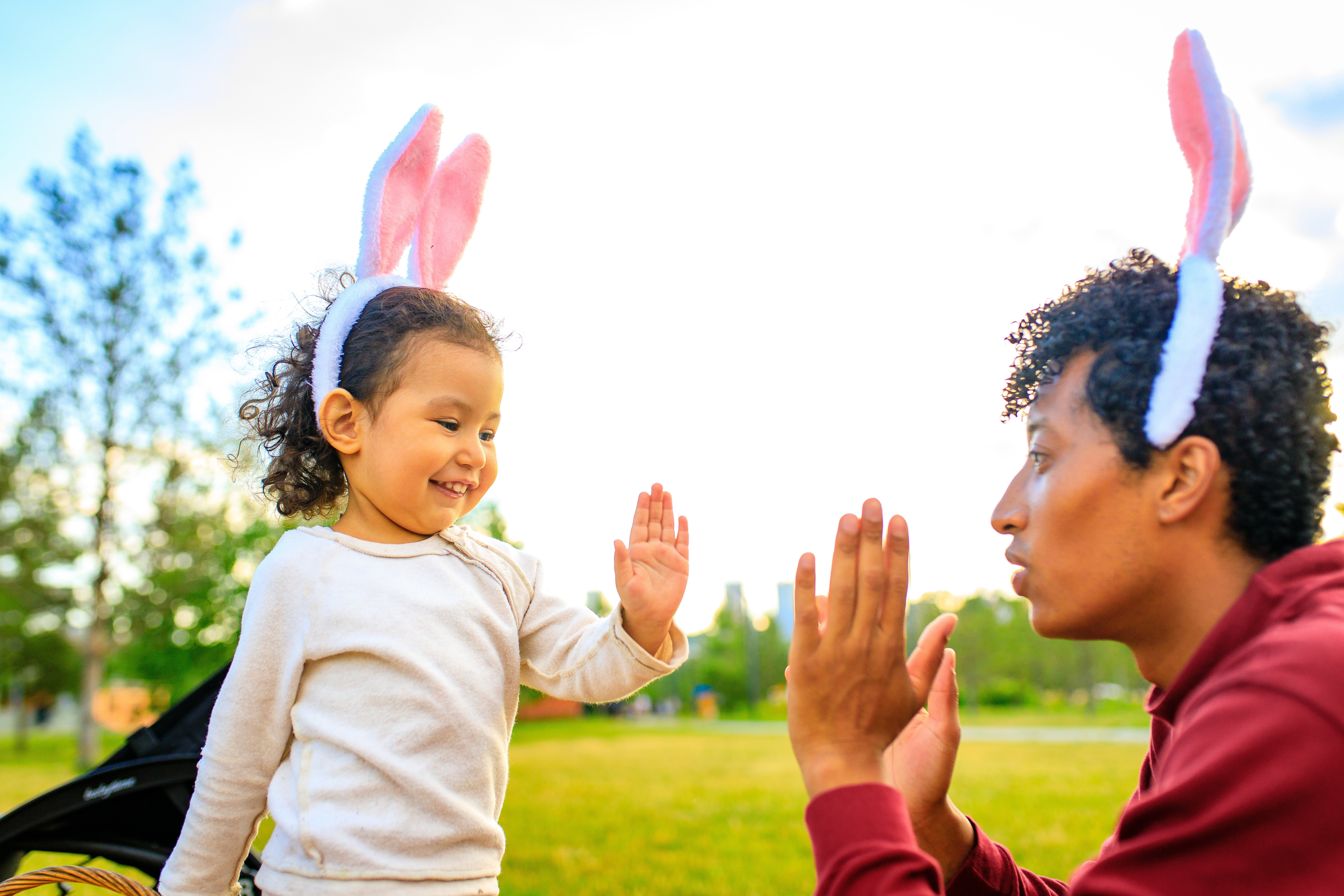 Cooking with the kiddos serves not only delicious snacks, treats, and scrumptious meals. Spending quality time together in the kitchen also helps families make memories, especially around the holidays. While many traditions are passed down over generations, sharing your favorite holiday foods is almost everyone's favorite! For inspiration on upcoming easter themed snacks, check out our Pinterest Board.
This spring, families can also add a new tradition with Holiday Magic LIVE – curated, themed events that bring the spring season to life! Holiday Magic LIVE is a fun way to energize family and capture magic moments together. For our single parents, HML has specially themed events for Dads + Daughters and Moms + Sons with Bunny. Make sure to share your pics on social media with the hashtag #DadsAndDaughtersBunnyMagic and #MomsAndSonsBunnyMagic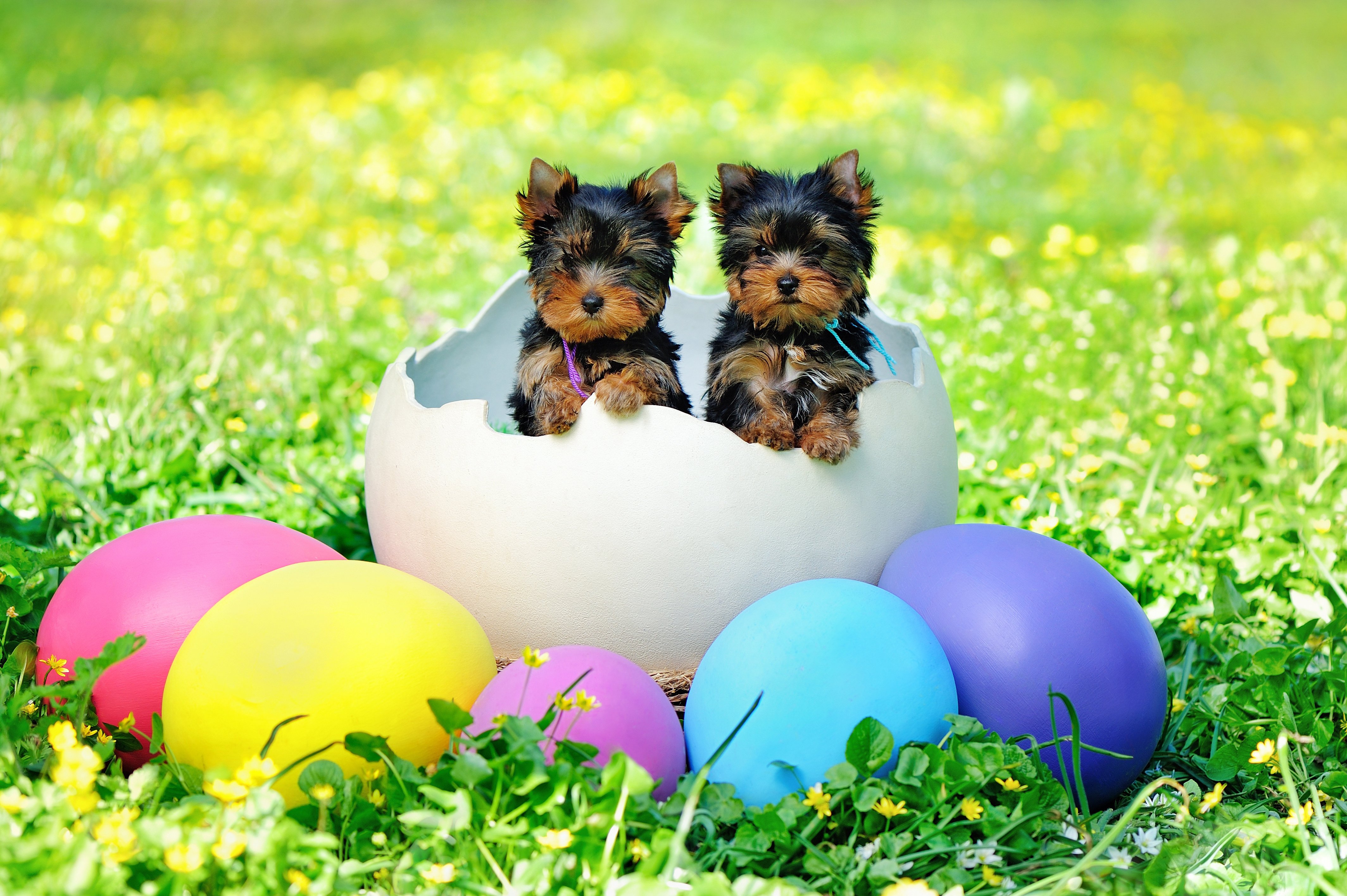 March 23 – National Puppy Day
We never need a reason to love the dogs in our lives, but National Puppy Day gives us another excuse to spoil our favorite pups with gifts and activities. When you're looking for a gift, it can be hard to buy something that's just right.
But there is one thing pups always love – treats! Why not create an Easter egg hunt filled with your puppy's favorite treats to keep their minds active and their stomachs satisfied?!
Dogs LOVE a challenge, and since their sense of smell is much more sensitive than ours, this activity will keep everyone – on four legs and two – entertained.
Or you can put your puppy IN the Easter egg! My Photo PETS is a fun and easy photo service that allows you to use your favorite photos of your pets to create Bunny- and Spring- images that you can send with friends and family. Just upload your photo and My Photo PETS eliminates any unwanted backgrounds to leaves you with beautiful, shareable images.
You can also take your puppy to see the Easter Bunny. Create a new tradition with your pups that will have their tails wagging on themed Pet Nights. Make sure to share your Pet Night pics and your My Photo PETS pics on social media and use the hashtag #BunnyMagicPets!


March 28 – Respect your Cat Day
Cats are a funny bunch. Compared to canines, they have a bad reputation and fall on the opposite end of the spectrum when it comes to showing love and appreciation. But, while many cats can be cold at first, once you take time to get to know them, their personalities will definitely shine through.
Cats love receiving new presents. (Of course, they'd rather play in the box the gifts came in!) But their natural curiosity will eventually turn their heads towards their new gift, and your whiskered companion will push their boundaries and will love exploring something new. Check out these awesome Cat Gift Ideas and have fun celebrating the Spring season!

April 2 – World Autism Day
April is Autism Awareness Month, and Cherry Hill Programs is partnering with Autism Speaks to create sensory-friendly opportunities to visit the Bunny at your local mall. Typically, malls can be an overwhelming places with large crowds, loud noises, bright lights, and more. But Bunny Cares events are special events for children with special needs and their families.
Events take place before the mall opens to help ensure a calm, sensory-friendly visit, so you can celebrate Bunny Magic in an environment that is a sensitive to your family's needs. Each location will take steps to reduce sensory triggers and provide a much more comfortable environment to allow children to visit the Easter Bunny and capture the moment with a commemorative photo package. Then, share your photos on social media with the hashtags #BunnyCares2022 #SensoryFriendly #AutismAwareness #BunnyCares!
Information on participating times and locations can be found at online. Each participating location will also be collecting donations on behalf of Autism Speaks throughout the season to help you show your support.
---

April 10 – National Siblings Day
National Siblings Day allows us celebrate the amazing relationships that we have with our siblings. National Siblings Day calls for families everywhere (especially those of multiple children) to find creative activities to do together, whether it's giving gifts, sharing a special meal, do planning other fun activities. Here are some ways to get your siblings together on this spring holiday.
Bake Something Together!
Teamwork makes the dream work. And if the dream is a mountain of warm, ooey, gooey chocolate chip cookies, even the most quarrelsome kids can put their sibling rivalries aside to work towards a common, tasty goal. Check out some of our favorite Spring and Easter inspired recipes on Pinterest.

Back Yard Camp Out!
As the days become longer and warmer, now is the time to make memories outdoors. Find yourself a new change of scenery and set up a cute campsite right in your back yard! A night of stories around the campfire, toasted marshmallows, and star gazing is a wonderful way for siblings of any age to come closer together.
Plan a spring th
emed photoshoot!
Dress up your children in pastel colors and capture the magic of spring on any device with My Photo Spring Magic. With just a few clicks, you can erase any background in the original photo and replace it with seasonal backgrounds that will perfectly frame any subject of your choice!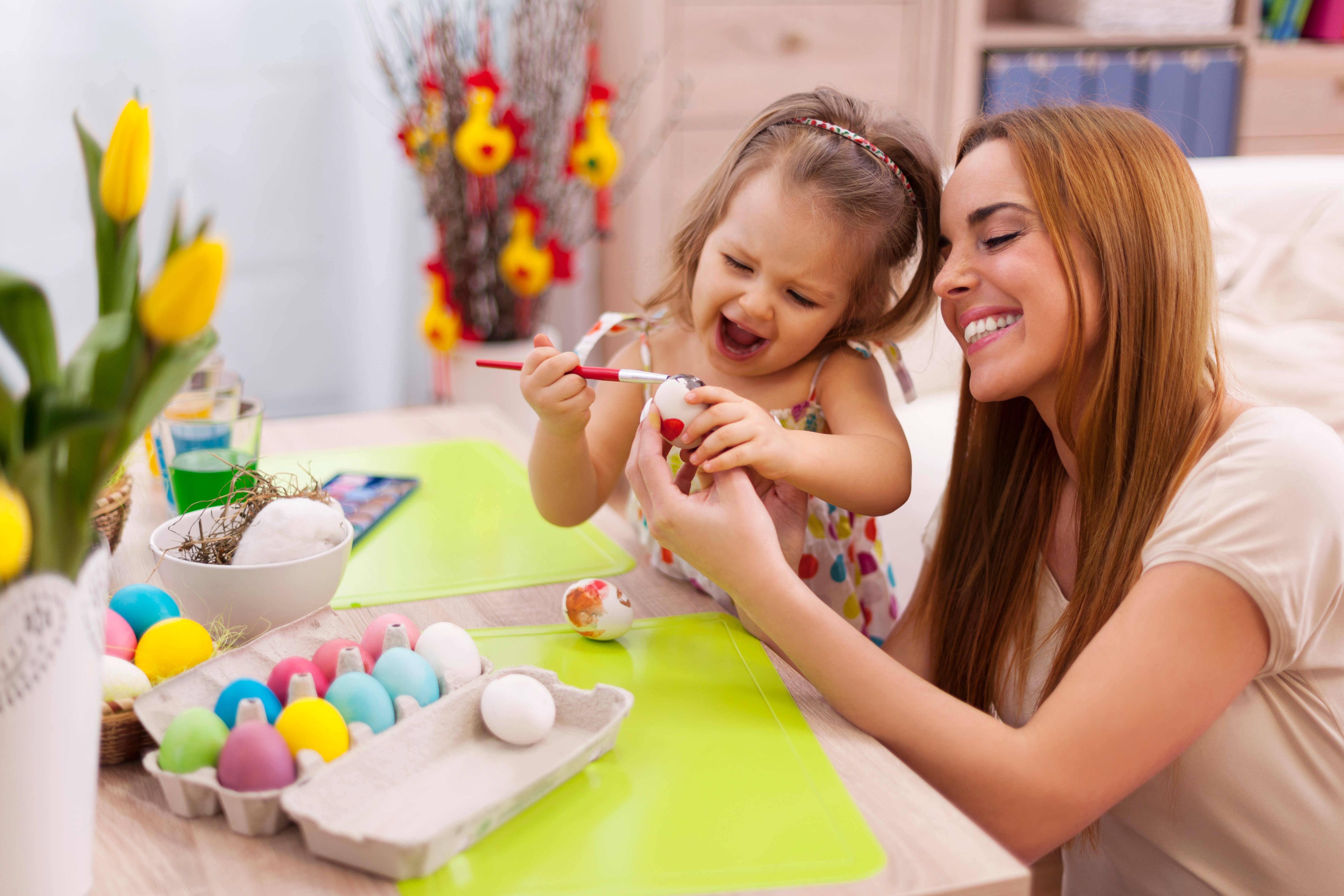 Were some of these holidays new to you? Mark them on your calendars so you can create memories with your family, friends, and pets this spring. There's always a reason to celebrate. Click the button below to subscribe for more tips and tricks all year long!