5 Ways to Kick Start Spring with Your Bestie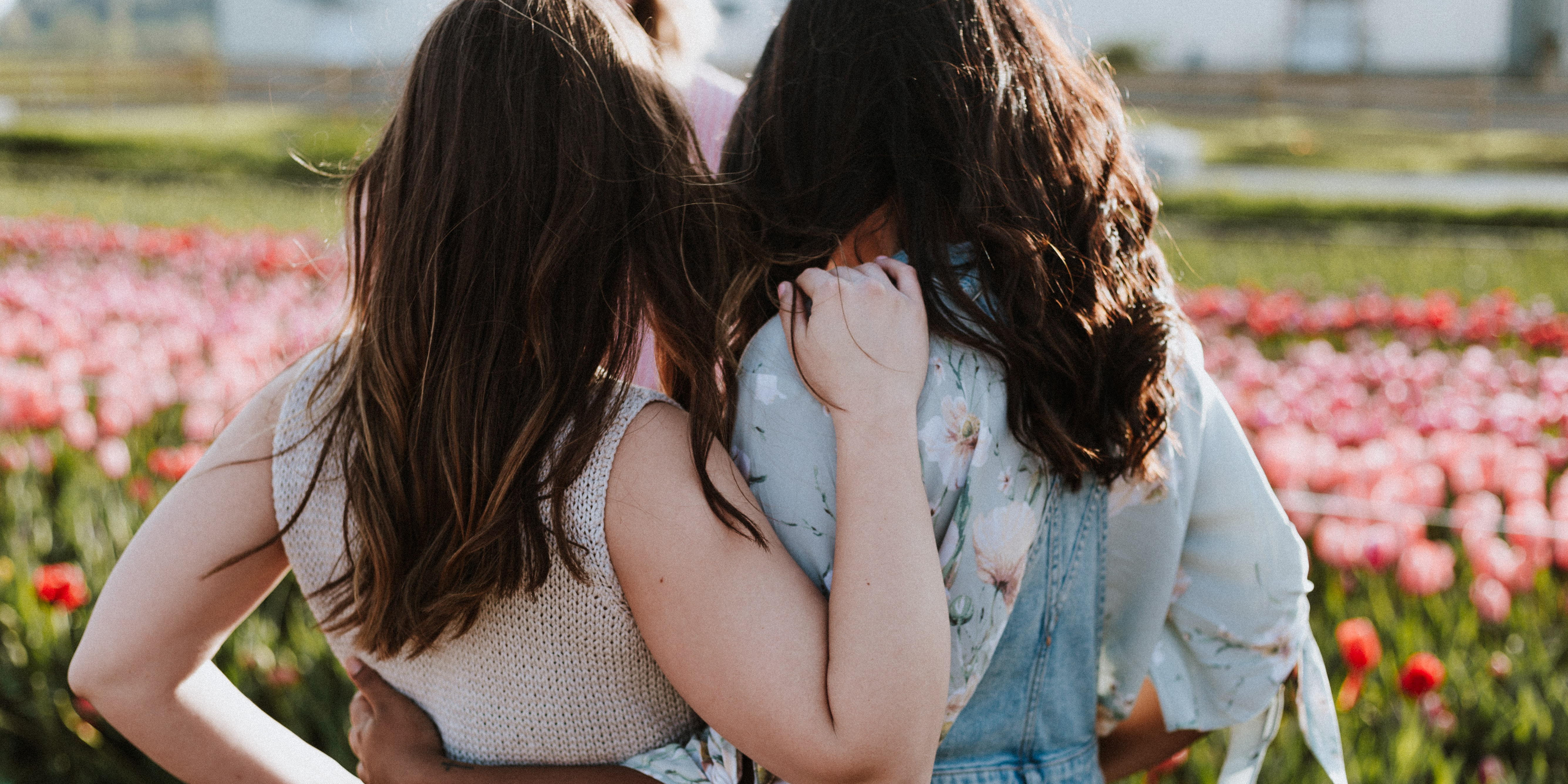 Spring is the time of year when we shake off our winter blues and everything comes back to life. The flowers bloom, the sun shines, and the temperatures rise. No wonder many people choose spring as their favorite season. After being stuck inside during the cooler months, get out and have fun this spring. Here are tips to get you excited for the season with your bestie.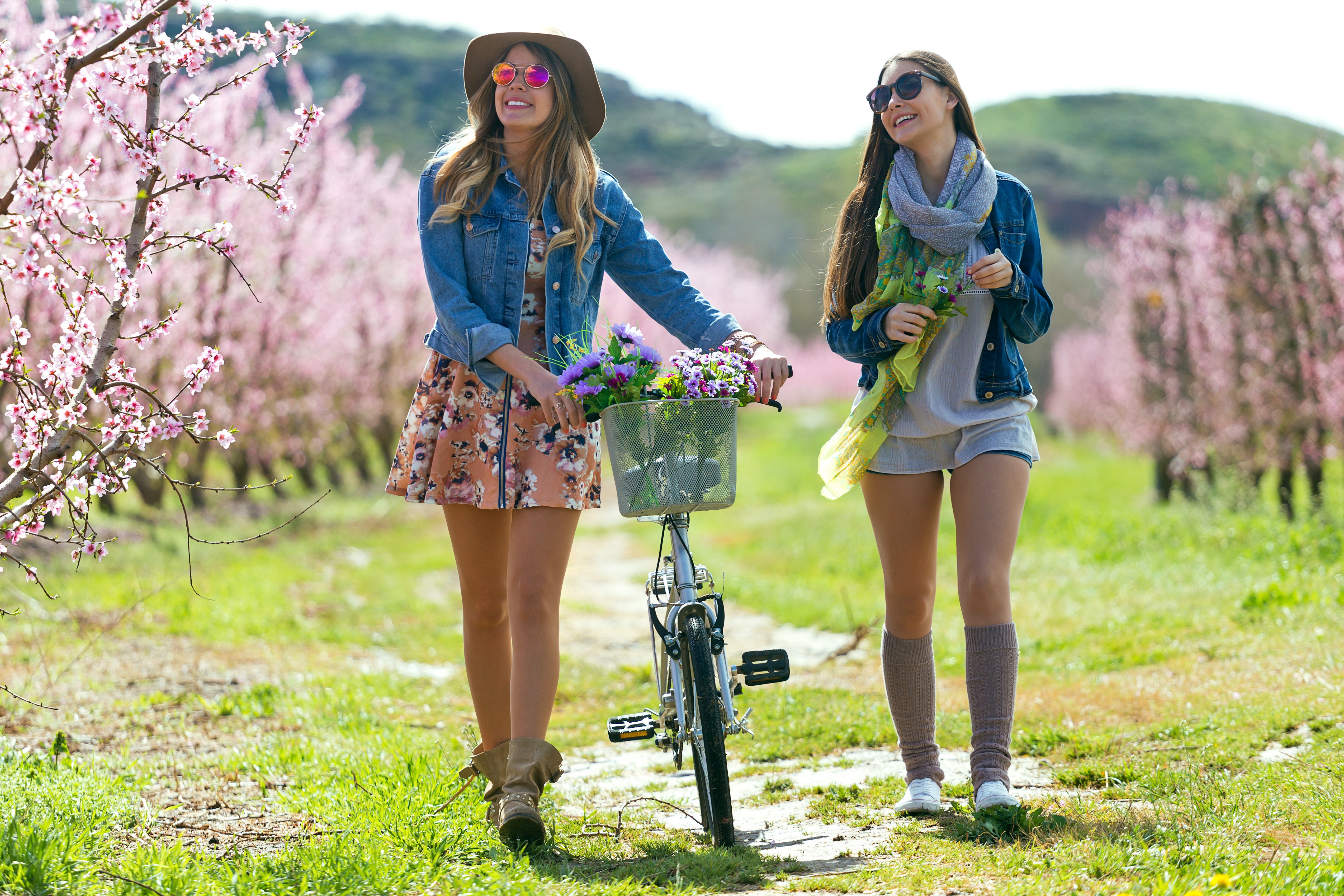 1. Get back to nature
With the weather warming up, there are countless ways to get explore the great outdoors with your BFF. Why not head to your local park to enjoy the flora and fauna? Bring your kiddos along for the adventure to create opportunities to learn about local plants and animals. If you have a pair of binoculars, bring those along so that you can take a closer look all the cute creatures without disturbing them in their natural habitats. Or, if you want to have up close animal encounters, visit your local zoo or petting zoo.
Whether you have a green thumb or not, gardening with your bestie is another wonderful way to enjoy the great outdoors in spring. Even if you only have room for a few potted plants, you can add greenery to your indoor and outdoor space. Not only will you love watching your plants, but you'll also get to enjoy the fruits (or veggies) of your labor come harvest time. Your kids can also help out; they'll love getting down and dirty and they'll have fun learning along the way. To get some inspiration, check to local botanical gardens and conservatories near you.
After being cooped up inside all winter, you might also be excited to work get your body moving and work up a sweat outside. Get your friends together for a game of the great American pastime, baseball. Or, hit the tennis courts and channel your inner Serena Williams. Maybe you like more leisurely sports like golf (especially when it comes time to play the 19th hole). If you and your bestie don't want to play for points, plan a jog, run, or bike ride together.
Find more outdoor activities that you and your bestie can enjoy with your families on our Pinterest board.
---

2. Dine outdoors
We all love cozying up in fall and winter by sharing hearty meals with family and friends – especially around the holidays. But it's also hard to beat sharing a meal under the sun or the stars.
Get your besties together and fire up the grill for a barbecue. If you have a backyard, that's ideal. But any outdoor space will do. Just make sure you have enough room for everyone to be comfortable, especially if you have little ones who like to run around.
When you plan your menu, include a mix of the usual barbecue favorites like hamburgers, hot dogs, and potato salad. But don't forget to ask your guests if they have specific dietary needs or food preferences so that everyone feels welcome.
If you and your bffs love food but don't enjoy cooking, support your local markets and food vendors. Buy some grab and go items like ready-made sandwiches, pre-cut fruit and veggie platters, and dessert. Then take your meal to a scenic spot outdoors for a picnic. Or, just head to your favorite restaurant with an outdoor patio so you and your bestie can focus on catching up instead of making your own menu.

3. Start fresh with spring cleaning
Most of us don't love cleaning. But admit it: you usually feel better when everything is clean and organized. Make your spring cleaning a fun project to do with your bestie and blast some tunes while you work. By keeping each other motivated, you'll be finished in no time.
First make a plan. Before you start spring cleaning, make a list of your top priorities. Decide what areas of your home you want to focus on and what tasks need to be completed in each area. This will help you stay organized and on track as you begin cleaning.
Then gather your supplies. Check to see what cleaning products and other supplies you have on hand, then supplement. Nowadays, you can also find lots of ecofriendly cleaning products that are safe for kids, pets, and the planet.
Don't forget to be realistic. When you and your friends are spring cleaning, don't get too ambitious. Spring is a great time to clean and declutter, but if you set your sights too high, you'll be more frustrated than you were before you started.
Donate old clothes, books, appliances, and other things you want to get rid of instead of throwing them away. The more we can recycle and reuse, the less waste we create.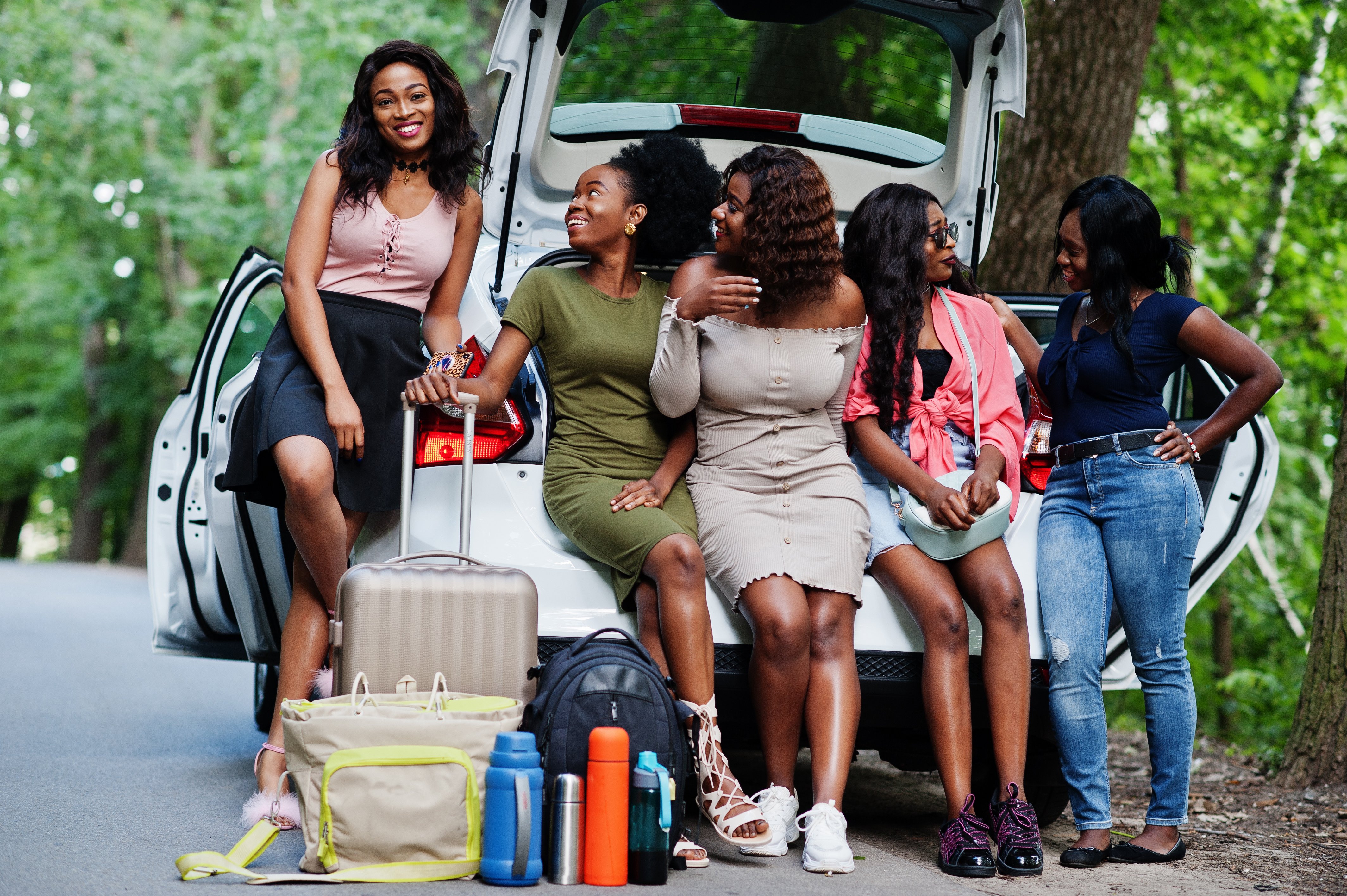 4. Take a Spring Break Trip Together
You're never too old to take a spring break trip! Even if you only have a weekend or a day to spare, plan a quick get away with your bestie to help you refresh and renew.
Plan a road trip to a historical site or a national park. If you're traveling with children, especially babies and toddlers, make sure to add extra time so you can get out and stretch during the drive. (And make sure you have enough snacks so that nobody gets hangry!) If you're feeling adventurous, skip staying in a hotel and camp out during your trip.
You and your best friend may decide to make the beach your spring break destination – certainly one of the most popular spring break choices. Or if the beach is a bit far, relax by a lake or river where you can go for a dip, cast your fishing rod, or take a boat or kayak for a ride.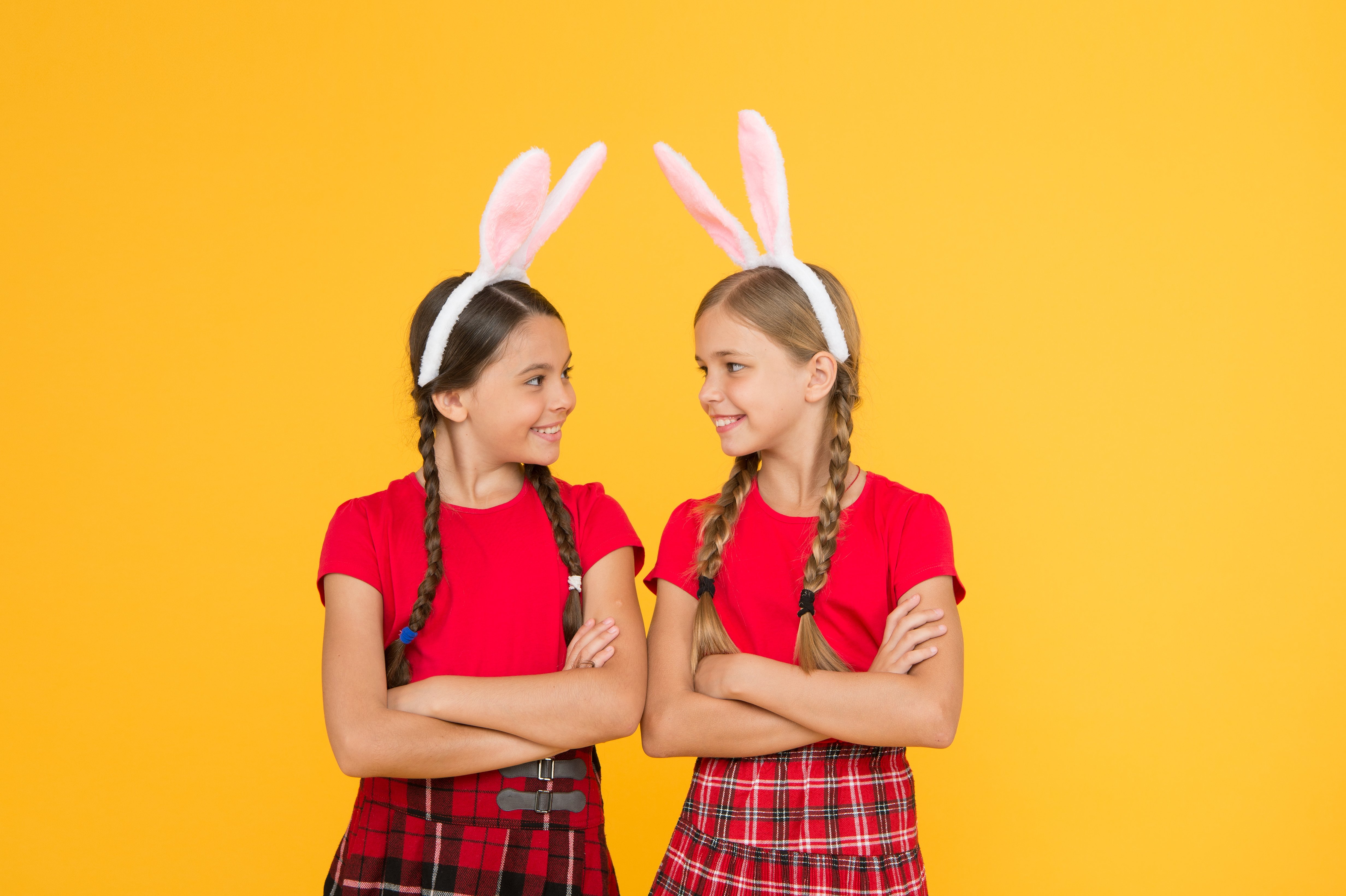 5.
Share
your holiday traditions
Spring is full of wonderful holidays to share with everyone in your life including Passover, St. Patrick's Day, Holi, Eid al-Fitr, and Easter. Invite your bestie to take part in your holiday traditions to learn more about each other and to explore new cultures and customs.
So that you can remember the moments you share, be sure to take photos that can help you celebrate your friendship forever. You and your bestie can capture the excitement of spring with Bunny photos during BFF Magic events across the United States and Canada from April 3 – 5, 2022.
Add extra fun to your photo experience by coordinating outfits. You can wear totally matching outfits, coordinate colors or wear contrasting ones, sport your favorite gear from your alma maters...and of course, you can each wear bunny ears no matter what outfits you pick out! You can also include your kids in the magic too and then create keepsakes like mugs, totes, and framed wall art to treasure forever or give as gifts.
Find a location to BFF Magic near you today.
You and your BFF always deserve a little extra time to celebrate life and your friendship together. This spring, don't forget to make some special plans with your besties. And be sure to subscribe to The Holiday Blog so you don't miss out on any ideas to make the best of each season all year long!