4 FREE Boredom Busters to Keep Your Kids Busy This Christmas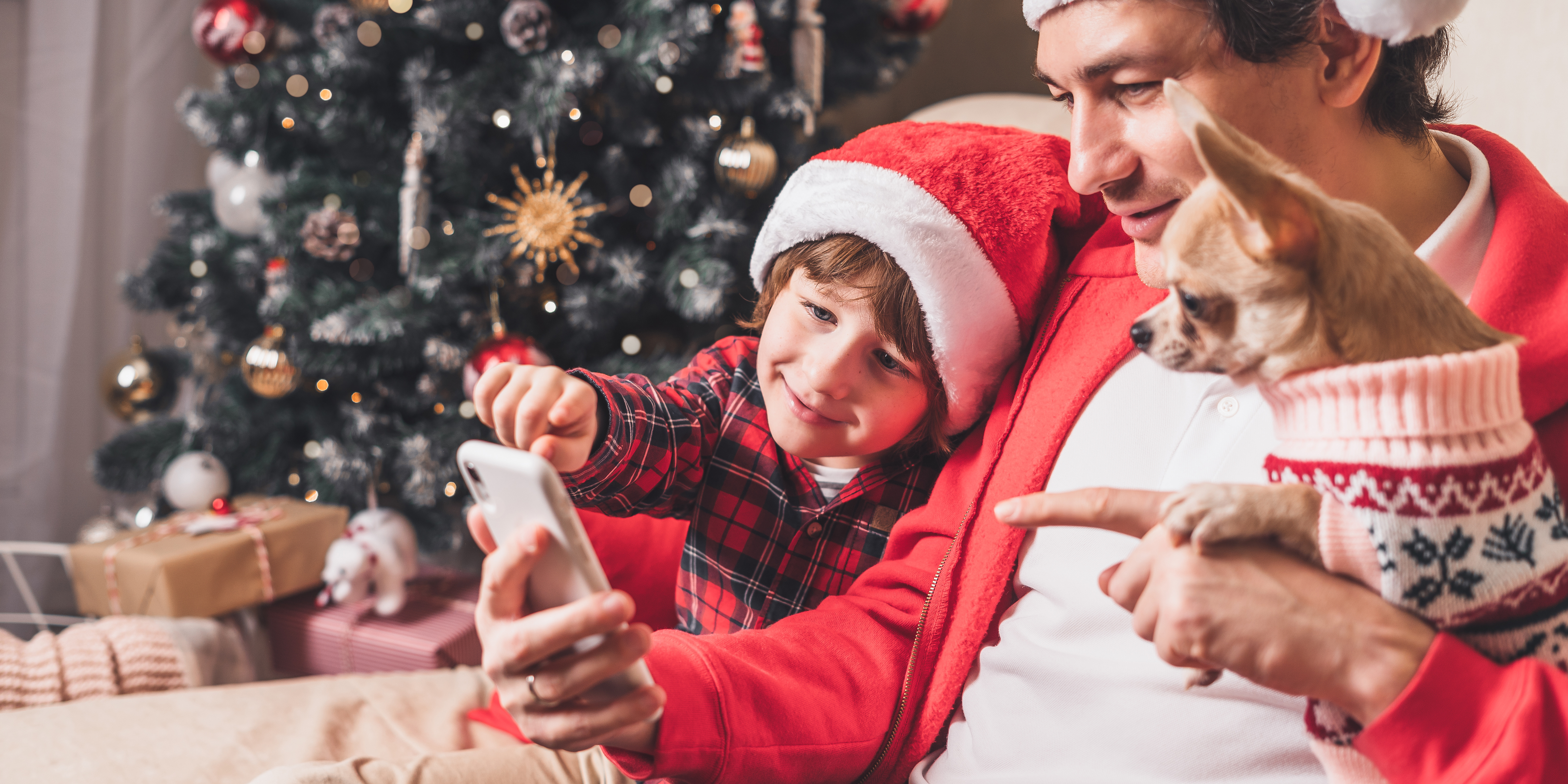 The Christmas season is full of excitement! But for our little ones, it also means a lot of waiting. To help keep your kids on the good list, check out these SANTAstic boredom busters. They'll be entertained for hours!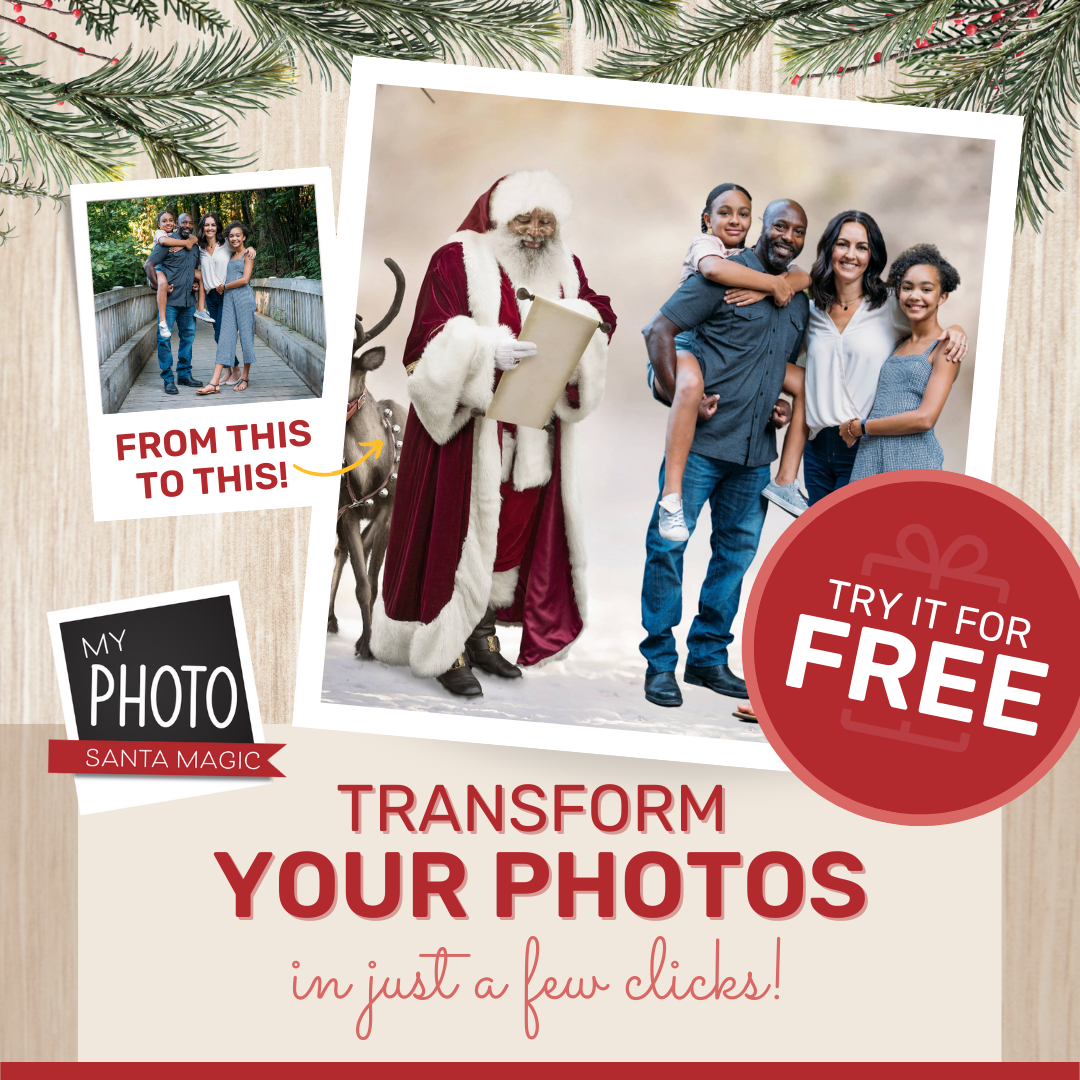 Try MyPhoto Santa Magic for FREE!
Your kids will love turning their favorite photos into fun Christmas greetings to share with loved ones. MyPhoto Santa Magic is the fun, easy-to-use tool that transforms your favorite photos into festive images using any device. And you can share your creations with a single tap on social media for all your loved ones near and far to enjoy.
As a special gift from Santa, get FREE access to try MyPhoto Santa Magic.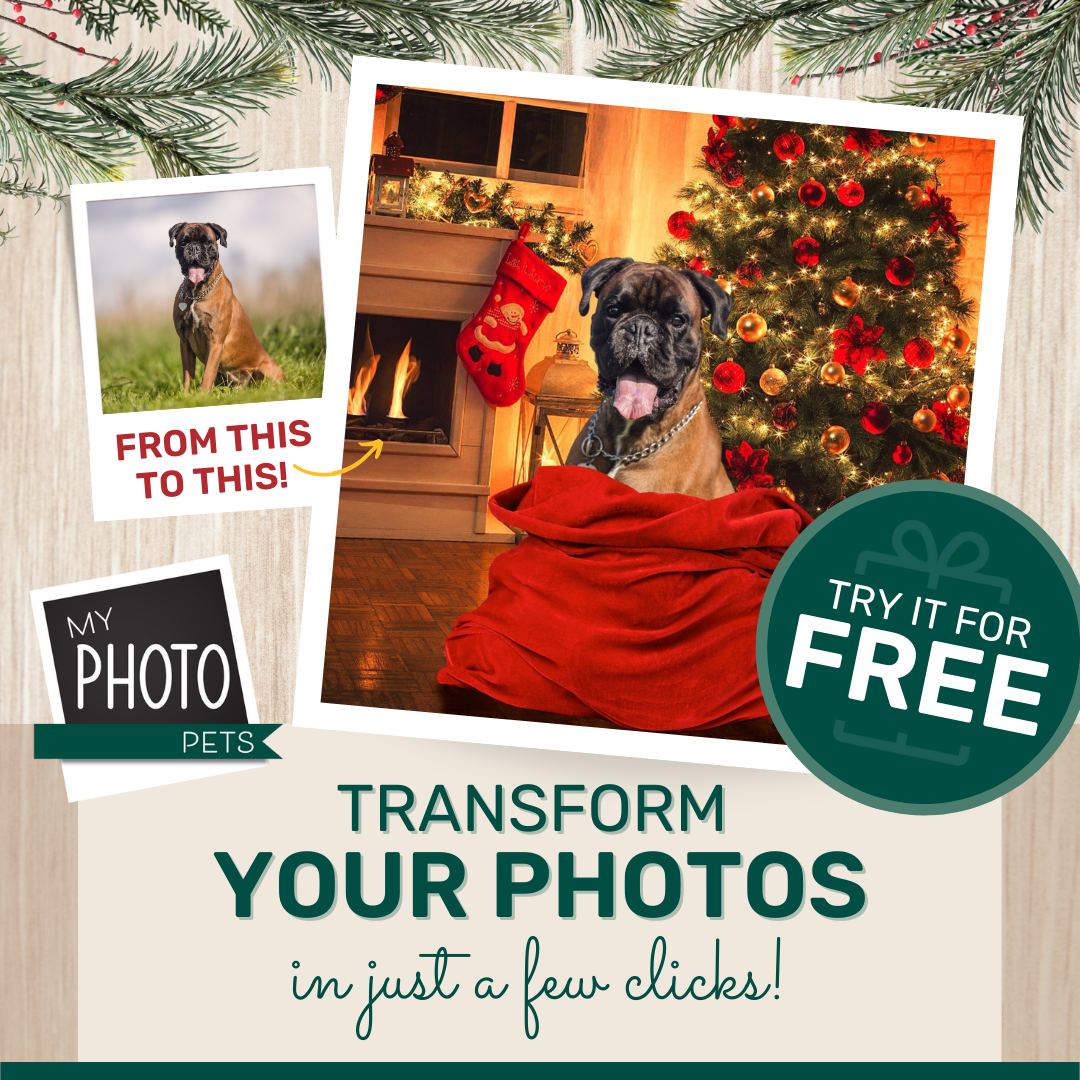 Try MyPhoto PETS for FREE!
Pets are part of the family too! Create pawsitively purrfect Christmas greetings this year with MyPhoto Pet Magic! Like MyPhoto SANTA Magic, you can transform your favorite pet photos on any device and add custom messages to create clickable content to share with your loved ones. As another special gift to you, get free access to try MyPhoto Pets.
Get a FREE Personalized Video from the North Pole!

Santa and his Elves couldn't bring joy to so many families each year without a little magic. And, thanks to the magic of technology, you can even get personalized phone calls from Santa himself and video messages from the North Pole!
When your family books this year's visit with Santa at whereissanta.com, you get a free personalized phone call from Santa before your visit. The call is easy to set up, and can be sent immediately or scheduled in advance.
After visiting with Santa for your family's annual Christmas photos, you can also receive a free, personalized video from the North Pole – even if you did not reserve your visit in advance. Santa's Elves can even include photos of your children in these enchanting video messages. Both of these special gifts are powered by Portable North Pole.
Create your free video message now.
Play FREE Games in the Portable North Pole App
Your little ones will find lots of goodies in the Portable North Pole app, including free games. Available in the Kids Corner of the PNP App, parents and kids alike will love the printable Good Deed cards, Good Deeds Tracker, and a 2022 Nice List Certificate – proof of making it onto Santa's Nice List this year! Free games include the Memory Game & Elf Dancing Challenge videos. Get the app through Apple, Google, and Amazon.
We hope you and your family have so ho ho much fun with these free gifts! For more giveaways and ideas to create holiday magic with your loved ones all year, don't forget to subscribe!