10 Tips Every Parent Needs to Make Holiday Travel a Breeze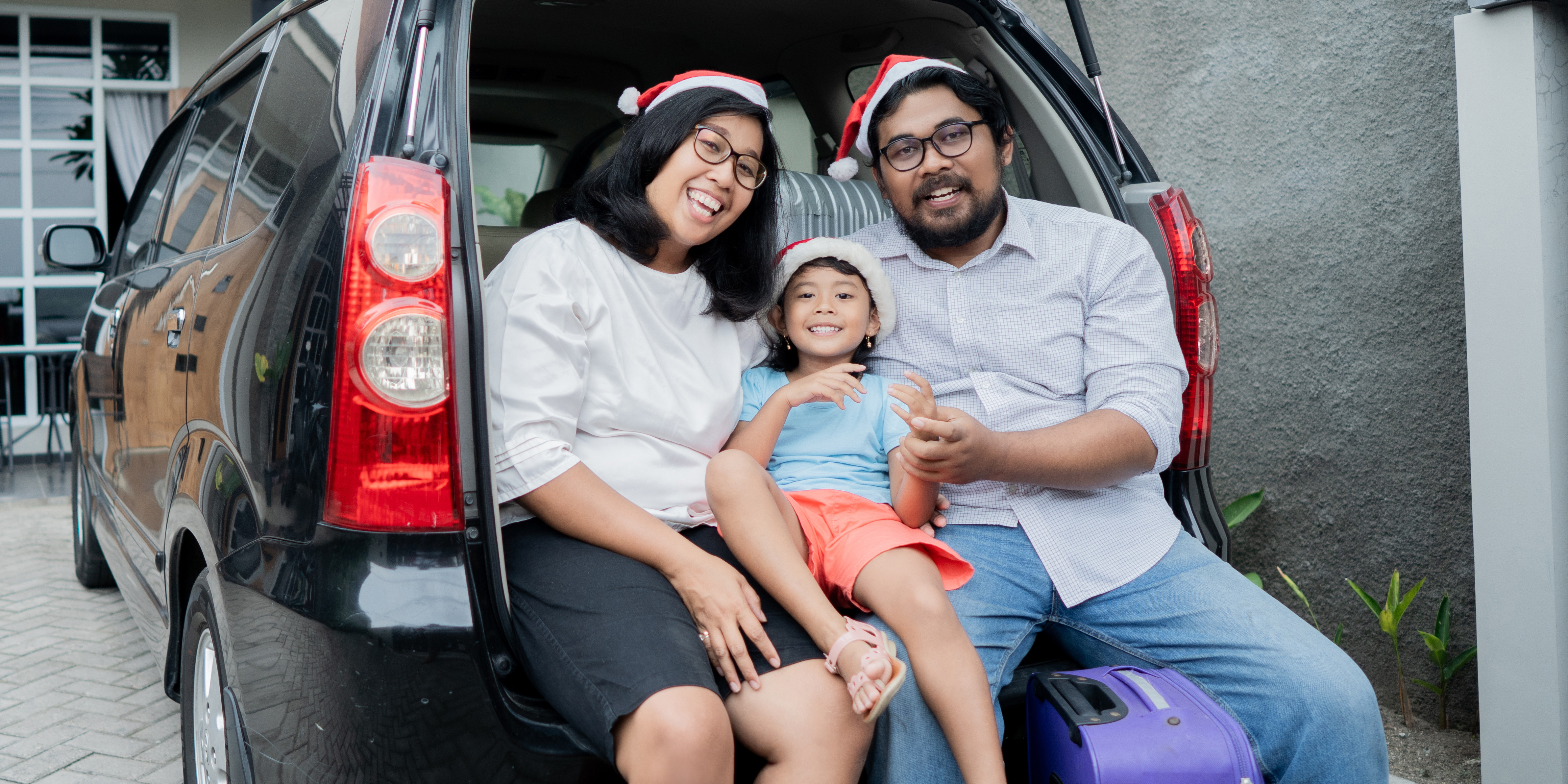 One of the best parts of celebrating holidays is gathering with family and friends. There are so many festive occasions that bring people together during November and December. With Thanksgiving, Chanukah, Kwanza, Christmas, and New Year's Eve all within weeks of each other, these tend to be busy times to travel! Want to avoid the "bah humbug" that can come with holiday travel? These tips will help you and your family focus on making holly, jolly memories!
Check the weather
With so many things to do to get ready for a trip, sometimes we forget to check one of the most important things before we leave – the weather! If snow, rain, or fog is in the forecast, add extra driving time. If you're flying, be prepared for significant delays, or even cancellations.

Pack snacks
There's nothing worse than being hungry when you're traveling. Except, maybe, when the only option to eat is an overpriced cheese sandwich at the airport! Pack snacks to keep the entire family energized at every stage of your trip. Your stomach, your wallet, and your kids will thank you!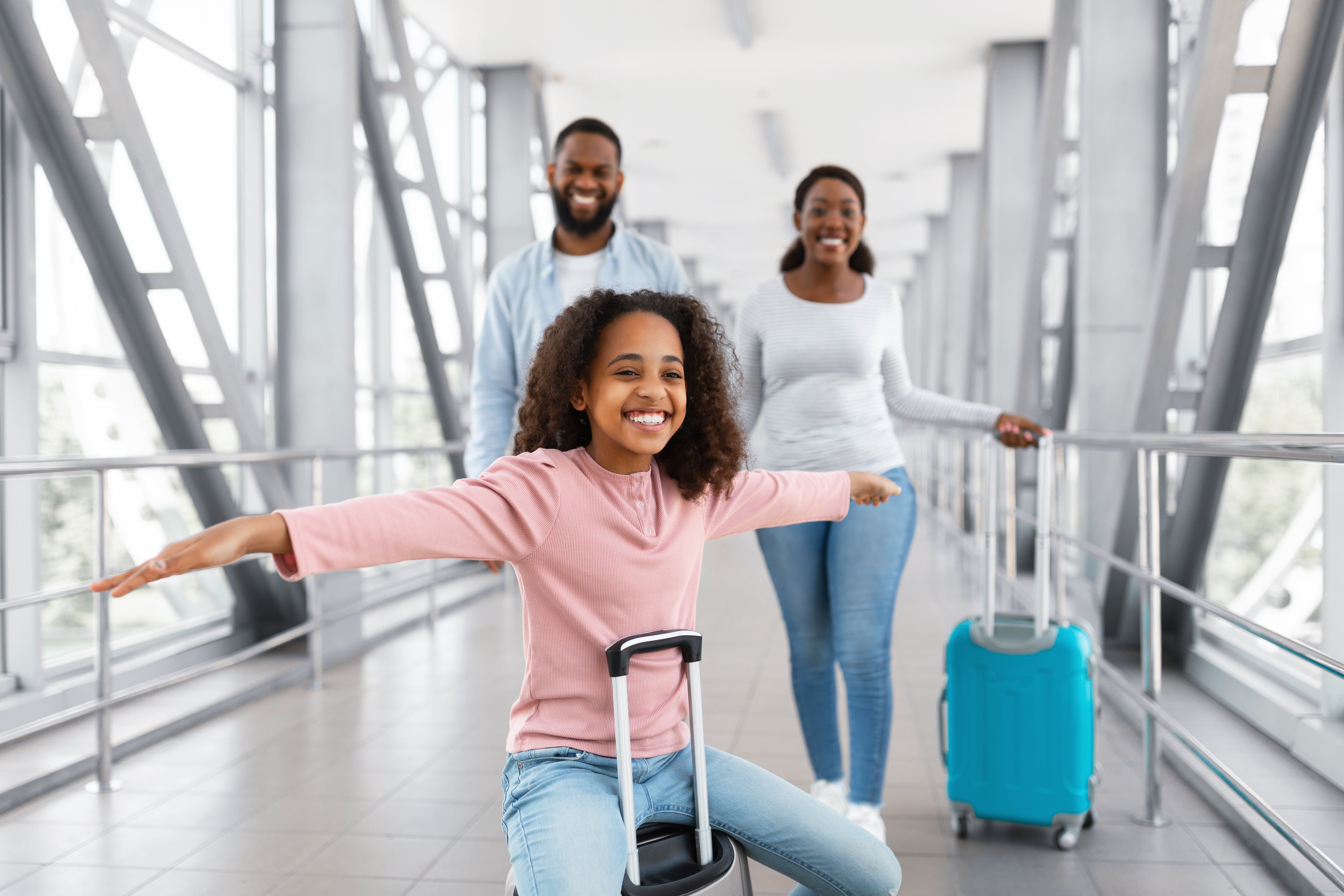 Bring extra batteries and chargers
Most moms through screen time restrictions for kids out the window when traveling, and being without your could mean you have trouble finding directions, can't access to boarding passes, or miss an important phone call. So, be sure to carry chargers with you (not in checked luggage) and bring extra batteries. And of course, fully charged devices mean you and your kids will be entertained if you experience any delays!
Give kids essential info
Before you leave, give your kids essential details about your travel plans including addresses, phone numbers, and names. If you need to, write everything down for them on a small card. Being separated from your child is every parent's nightmare. But if they have important info with them, should they wander off, you can reunite as quickly as possible.
Ship gifts in advance
During the holidays, no one want arrive empty handed when they're visiting loved ones, but bringing gifts with you on a plane (or the back of the car where little ones can see them!) can pose some challenges. Save yourself the trouble by shipping whatever you can in advance. If you're ordering gifts online in the first place, you can just have things shipped directly to the recipients.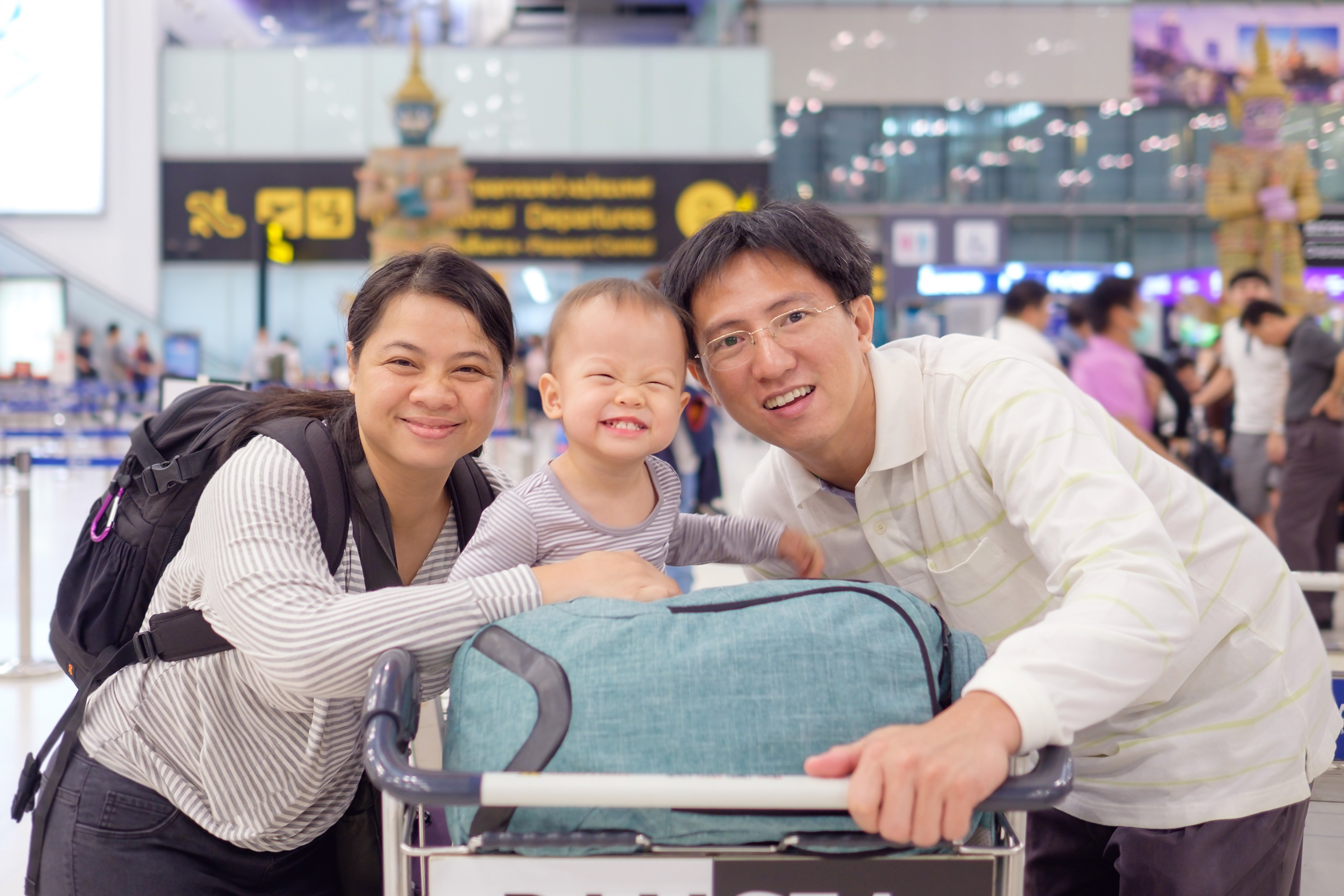 Tips for Flying

Schedule (slightly) longer layovers
Usually, direct flights are best when traveling with little ones. But if you must add a layover, remember that short connections between flights can be tricky. If you are able, choose flights with slightly longer layovers so that your family has a little extra time to use the restroom, get a snack, change diapers, stretch, and explore. You'll be grateful for the time to relax instead of sprinting through the airport!

Carry essentials with you
Even if you and your family make it safely to your destination on time, your luggage might not. Pack anything essential in your carryon baggage like medicine and medical devices, formula, and essential documents. Don't forget an extra change of clothes for each person in your family in case your luggage gets lost!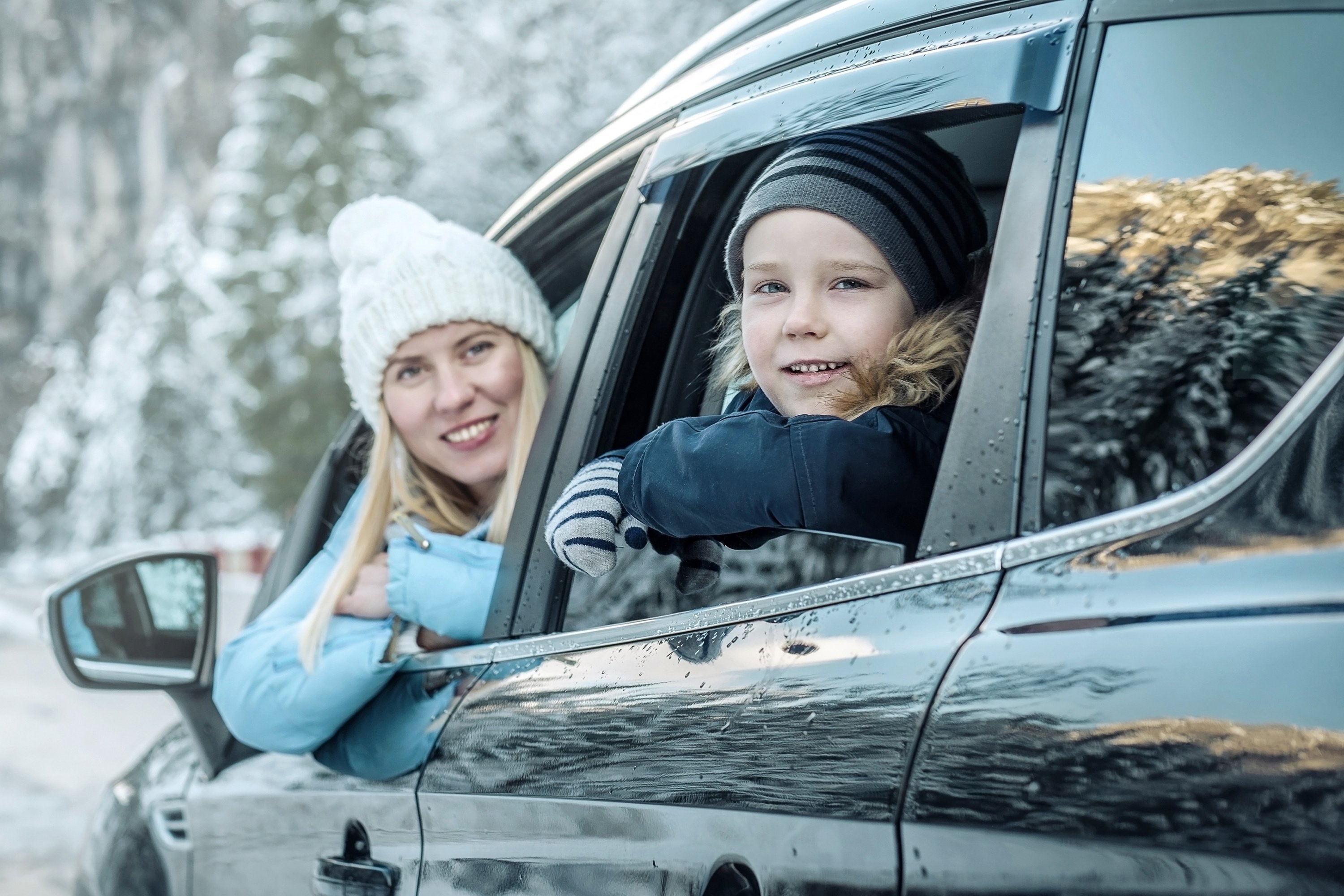 Tips for Driving

Schedule extra pit stops
No matter how many times you tell your kids you're not stopping again for a bathroom break, someone's going to need another one. Pad more time than you think you need so that you can take several pit stops during your drive. If you end up taking fewer, the worst that can happen is that you'll just get to your destination sooner!

Check your vehicle
Before taking any long trip it's best to make sure your vehicle is running well. Seeing your oil light go on while stuck in traffic on Thanksgiving morning could spoil your appetite for dinner! Do a quick check to make sure your car, RV, or trailer is in great shape before you hit the road.

Print or write directions just in case
Technology can make driving so much easier since we can use GPS to navigate anywhere with just a few taps. But since you never know when your devices might lose service, print or write directions just in case. Share them with your kids and let them follow along — they might be shocked to see how we got around in the "old days!"
The holidays can be full of surprises, and sometimes travel plans don't always go as smoothly as we plan. But no matter where you travel for Christmas, you can still create Santa Magic with your children! You can find Santa at hundreds of locations across North America and book your visit in advance at whereissanta.com to carry on your favorite holiday tradition.
For more tips to keep your spirits bright all year long, don't forget to subscribe to The Holiday Blog.