Pets (Usually) Love Bunny Visits!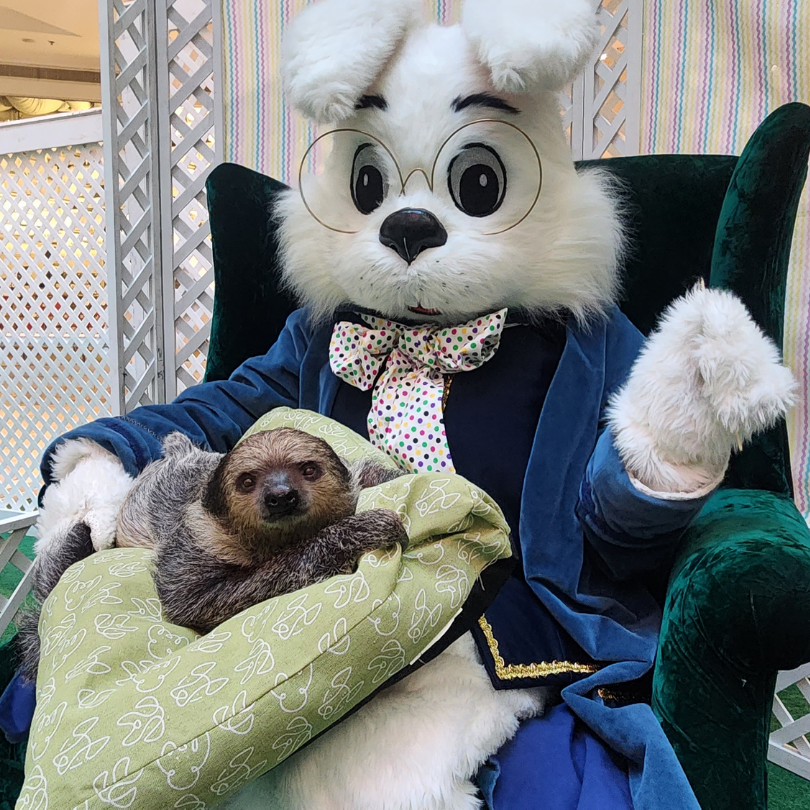 Each year, hundreds of fur-babies visit the Easter Bunny for a sniff, a scratch and a photo. Most of them are beyond egg-cited to meet a furry friend, but some would just rather stay at home. So, how did each pet rate their Bunny visit? Let's find out...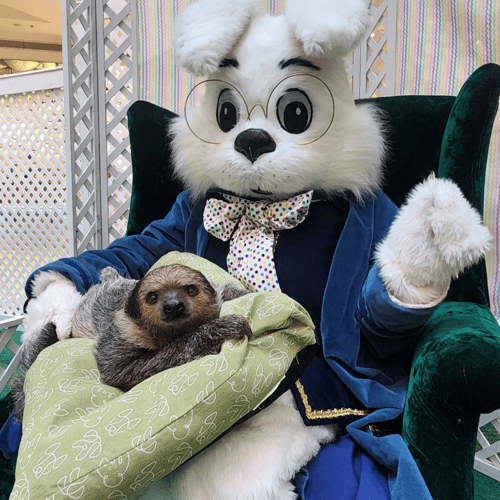 My Bunny Rating:
10/10 for the comfy pillow and gentle pets. Would visit again... if I have the energy.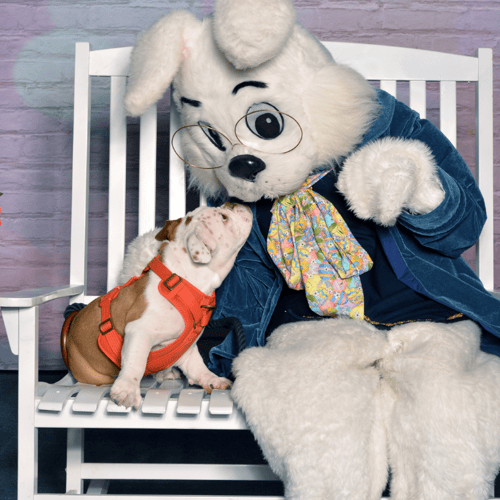 My Bunny Rating:
7/10. Cute, but smells a little funny.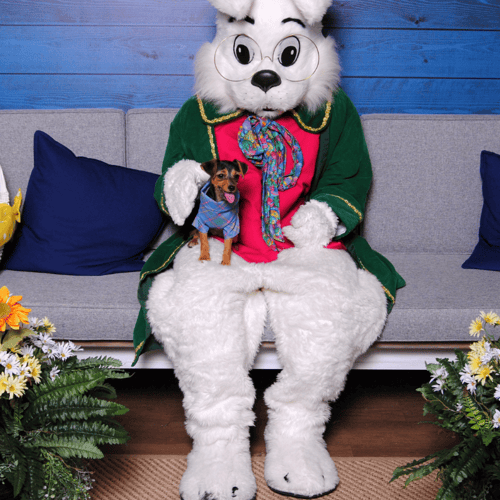 My Bunny Rating:
10/10 because Bunny's tie matches my stylish outfit, and I appreciate the soft lap.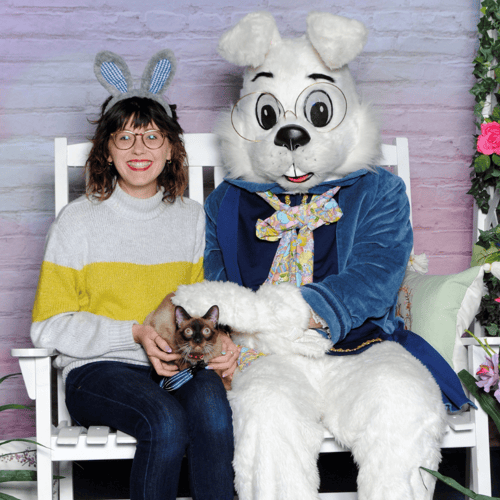 My Bunny Rating:
1/10. Terrifying. Will be having nightmares for days. Would not recommend.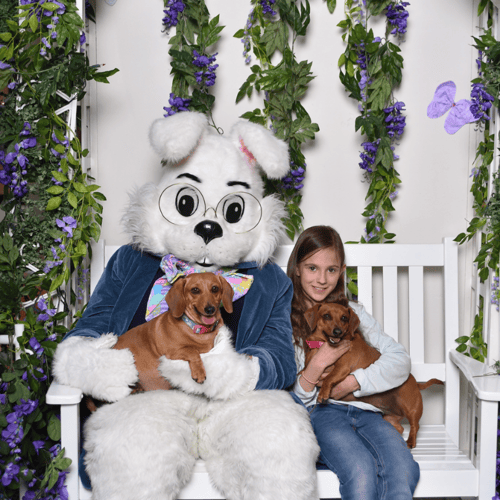 Our Bunny Rating:
10/10 loved it, wish we could have taken 100 more pictures from every angle.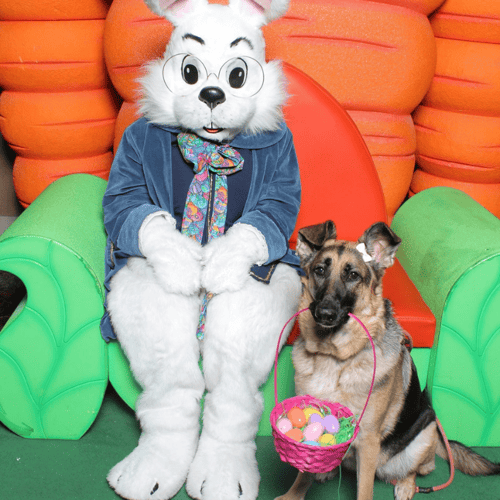 My Bunny Rating:
6/10 Not thrilled about having to bring my own basket. And I can't eat plastic eggs.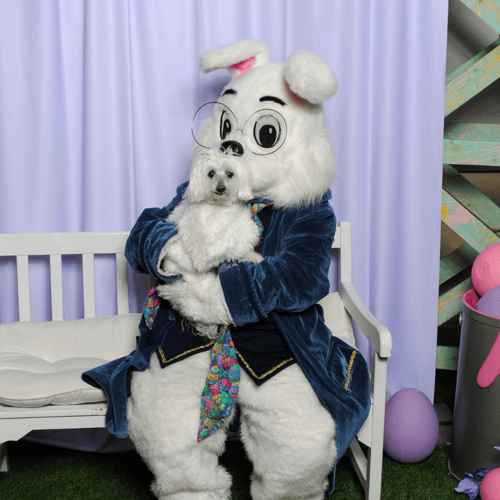 My Bunny Rating:
8/10 A little unsure about this, but I love that we're both fuzzy and white!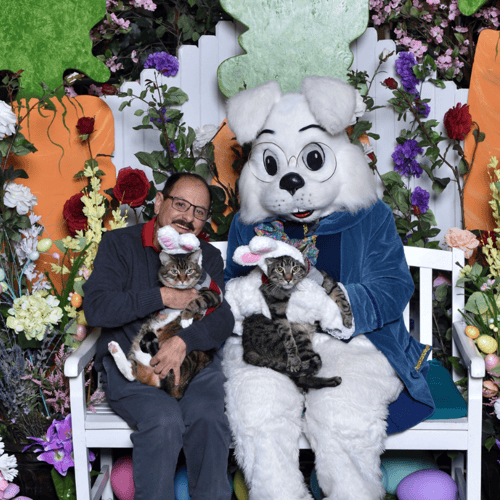 Our Bunny Rating:
1/10 for interrupting our sleep and making us wear these silly ears. Just no.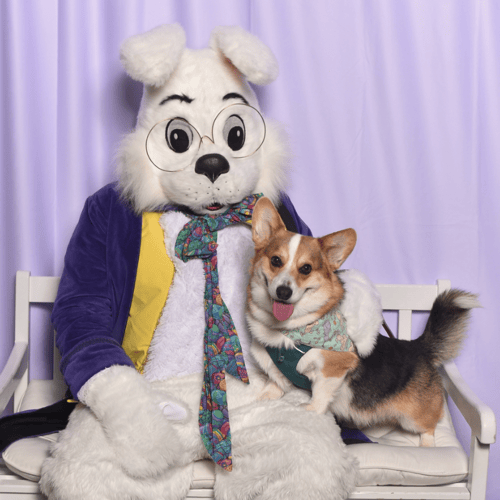 My Bunny Rating:
12/10 Best day of my life!
Want photos with your fur-baby? Try MyPhoto, the fun and easy virtual photo experience. Upload your favorite photos – including your pets – and in seconds you can transform them with our fun and festive backdrops. Try it now!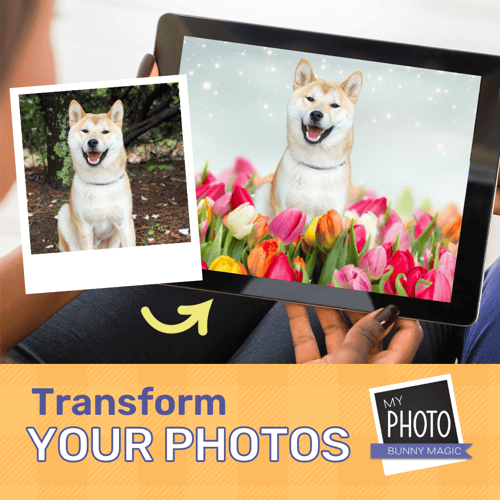 For more family fun content, subscribe to The Holiday Blog.